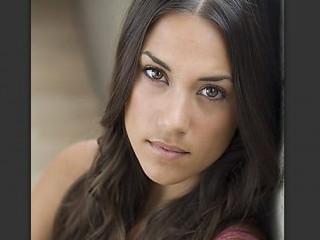 Jan Kramer
Date of birth : 1983-12-02
Date of death : -
Birthplace : Detroit, Michigan
Nationality : American
Category : Arts and Entertainment
Last modified : 2012-07-14
Jana Rae Kramer is an American actress and country music singer. She is best known for her role of Alex Dupre on the television series, One Tree Hill. Kramer played Noelle Davenport on Friday Night Lights and Portia Ranson on 90210. She played a sorority girl interested in Turtle in Entourage. In 2009, Kramer signed on to become a series regular in The CW's One Tree Hill as Alex, an actress who becomes the new face of Brooke's fashion line, "Clothes Over Bros".

On December 22, 2009, Kramer got engaged to Jonathon Schaech. The couple met while co-starring in the movie Prom Night in 2008. The Why Ya Wanna Songfacts reports that in February 2011, Kramer signed with Warner Bros. Nashville Records and after a couple of promotional releases, "Why Ya wanna" was released as her first official single. She debuted the song on the One Tree Hill eighth season finale on May 17, 2011.

On January 16, 2012 Kramer released her official debut single, "Why Ya Wanna". Kramer premiered the official music video directed by Kristin Barlowe on February 6, 2012. The song peaked at number 85 on the US Billboard Hot 100 chart and number 18 on the US Billboard Hot Country Songs chart.

On June 1, 2012 made her first ever televised live performance on Fox and Friends to promote her debut album. She performed, "Why Ya Wanna" in front of a crowd of fans in New York City, New York. On June 5, 2012 Kramer released her self titled debut album Jana Kramer. The record received positive reviews from critics with many praising Kramer's vocal performance.

"Why Ya Wanna" 2012 Sinlge:



View the full website biography of Jan Kramer.