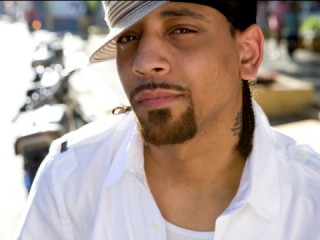 J. Holiday
Date of birth : 1984-11-29
Date of death : -
Birthplace : United States
Nationality : American
Category : Arts and Entertainment
Last modified : 2011-08-29
J. Holiday better known by his stage name J. Holiday, is an American R&B singer-songwriter. He came into prominence in 2007 with his breakthrough hit "Bed" peaking at number 5 on the Billboard Hot 100.

Laid-back Washington, D.C.-based R&B vocalist J. Holiday (born Nahum Grymes) signed to Capitol and released the Rodney "Darkchild" Jerkins-produced single "Be with Me" in 2006. The full-length Back of My Lac' followed in October 2007 and was a major success due to singles like "Bed" and "Suffocate," both of which were co-written by the-Dream and topped the Hot R&B/Hip-Hop Songs chart. Capitol re-released Back of My Lac' at the height of its popularity, in February 2007 - the album topped the R&B/Hip-Hop chart -- adding three tracks to the original sequence as well as a DVD containing a handful of videos. Holiday's second album, the more romantic Round 2, was released in March 2009. Rather than retrace steps, he collaborated with this time with a mostly different set of songwriters and producers, including Maurice "Big Reese" Sinclair, Ne-Yo, and the Platinum Brothers.

Discography:

2007: Back of My Lac'
2009: Round 2

Videography:

2006 : "Be with Me"
2007 : "Bed"; "Suffocate"
2009 : "It's Yours"
2007 : "I Won't Tell"

View the full website biography of J. Holiday.