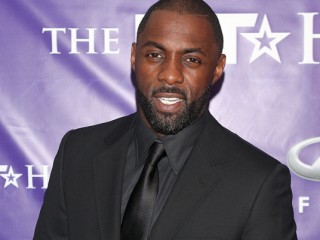 Idris Elba
Date of birth : 1972-09-06
Date of death : -
Birthplace : London, England
Nationality : English
Category : Arts and Entertainment
Last modified : 2011-06-27
Idris Elba is an English television, theatre, and film actor who has starred in both British and American productions. One of his first acting roles was in the soap opera Family Affairs. He has worked in a variety of TV roles including Ultraviolet and The Inspector Lynley Mysteries. He is also known for playing Russell "Stringer" Bell, a Baltimore druglord and aspiring businessman, in HBO's The Wire. Elba is also a DJ under the moniker DJ Big Driis / Big Driis the Londoner, and a hip-hop soul recording artist.

He was born Idrissa Akuna Elba in London, U.K., on Sept. 6, 1972, the only child of African immigrants; his mother was originally from Ghana and his father was a Sierra Leonean who worked as an engineer at the Ford plant in Dagenham. Elba spent his early years in Hackney, East London, which he claimed made him technically a Cockney Englishman, but the family later moved to the city's Canning Town area, a largely white neighborhood where Idris found himself periodically the victim of violence at the hands of racist schoolmates. Growing up listening to his father's American soul records, at age 14 he had begun helping his uncle in the latter's successful wedding DJ business and, while at Trinity Comprehensive secondary school in Canning Town, he began participating in school plays. At 16, he earned a grant and joined the National Youth Music Theatre - where he publicly sang for the first time in a production of "Guys and Dolls" - before dropping out of school and beginning a series of jobs to support himself, including his own DJ work under the name Big Driis (he grew to 6'3"), as well as a stint at the same Ford factory at which his father worked. His family discouraged his thespian aspirations, he later said, insisting a career with Ford more promising.

By his early twenties, he was auditioning for television and stage roles, netting his first credited small screen part in "Absolutely Fabulous" (BBC, 1992-2004). He followed that with a series of guest shots, most notably on the long-running crime drama "Silent Witness" (BBC, 1996- ) and the primetime soap "Family Affairs" (Channel 5, 1997-2005), capped with the second male lead in the Channel 4 vampire-themed, sci-fi miniseries, "Ultraviolet" (1998). The next year, he joined the cast of the medical/crime series "Dangerfield" (1995-99). Elba and wife Dormowa Sherman, a Liberian actress he married in 1997, moved to New York, seeking a market where lead roles were open to black actors, but for three years he "couldn't catch a cold," he later told NPR. He worked constantly to pick up American accents and did manage to win the role of Achilles in a 2001 New York stage production of "Troilus and Cressida," a small role in the ill-fated "Buffalo Soldiers" (2001) - a black-comedic look at larcenous U.S. soldiers in late Cold War-period Berlin, buried when it ran afoul of the country's jingoistic fervor - and a guest shot on NBC's staple cop procedural show "Law & Order" (1990- ), before scoring an audition with producer David Simon's upcoming HBO series, "The Wire."

Elba initially read for the role of Baltimore drug kingpin Avon Barksdale, returning for multiple callbacks. On the day his daughter was born, the producers awarded him the role of Stringer Bell, Barksdale's less prominent consigliere/business manager, and, when he thanked them in his normal voice, they were stunned to hear his East Ender accent. Raw-nerved in its bleak, humanistic portrayal of both cops and dealers and since lauded by some critics as the best show ever to grace U.S. airwaves, "The Wire" saw his role expand greatly as Elba and the writers nuanced Bell, who took college economics classes, ran dealer meetings with parliamentary rules, and plotted with quiet, cold-blooded resolve to break out of the dog-eat-dog business of the streets to exploit an already corrupt "legitimate" business and political community; to the point of betraying Barksdale. For the latter, Bell paid the ultimate price for it in the show's third season. Still, the role gave Elba nearly instant street cred, certainly in pop-cultural circles as he rubbed elbows with top-tier urban artists and producers such as Sean Combs, Ludacris and Jay-Z - whose 2008 album American Gangster Elba would voice a spoken-word intro for - and even among real drug dealers who had no problems initiating conversations with him in public. His indelible link to his textured creation was a double-edged sword, Elba said, telling The Guardian in 2009, "I have a problem with the glorification of a drug dealer and America is fascinated with that world. We're celebrating the very f*cking problem that America has in its hood. But Stringer Bell was no role model. He ruled the people who worked for him through fear. So it was good that Stringer died.. I never want to play anything like Stringer Bell ever again."

Essence magazine would dub him one of the "Ten Hottest Men on the Planet" in 2004 and 2005 - apropos of which or not, he and Sherman divorced the next year - and his film work would pick up steam to boot. He stole the show in an ostensibly supporting role as a young Southern minister in the indie drama, "The Gospel" (2005), then earned the lead as a conscientious Rwandan army captain caught in the middle of that country's infamous genocide in "Sometimes in April," a made-for-HBO companion piece to the more famous feature, "Hotel Rwanda" (2004). He scored roles in bigger-profile projects, including a major role opposite Hillary Swank in the A-horror flick "The Reaping" (2007) - bookended by a turn as the standard superfluous cop in the next year's B-horror outing "Prom Night" (2008) - and supporting parts in Ridley Scott's "American Gangster" (2007), the zombie flick "28 Weeks Later" (2007), and as the love interest of Gabriel Union in producer-director Tyler Perry's drama, "Daddy's Little Girls" (2007).

Elba's success allowed him to revive his musical predilections. He issued an EP, Big Man, and his Hollywood networking would see "Driis" land tracks on movie soundtracks such as those of "Prom Night" and Perry's "Madea Goes to Jail" (2009). After a handful of other supporting roles, most notably reverting to his natural accent with a comic turn in Guy Ritchie's underworld ensemble, "RocknRolla" (2008), he scored a coveted male lead opposite superstar Beyoncé Knowles in the "Fatal Attraction" (1987) redux, "Obsessed," playing a successful businessman whose marriage to Beyoncé Knowles and life are threatened when an attractive but deranged female temp begins stalking him. Though the film received mixed reviews, it surprised films wags in early 2008 by ranking No. 1 during its first box-office weekend, earning $27.5 million. In early 2009, he donned a suit again to make a high-profile splash in American TV comedy by joining the cast of NBC's hit "The Office," playing the straight-talking, corporate-level supervisor whose finds his amicable but no-nonsense demeanor mightily challenged by the buffoonery of ever-clueless branch manager Michael Scott (Steve Carell) and his pathos-addled cubicle denizens. Back in his native England, Elba landed the starring role in the crime series "Luther" (BBC One, 2010- ), playing the titular character, a dedicated inspector who suffers a mental breakdown after a traumatic case involving a child killer, which leads him down dark paths in order to catch criminals. While the show itself suffered from being bogged down by familiar cop show tropes, Elba was widely hailed for his powerful performance, with some critics citing it as his best since "The Wire." The actor was taken aback when he learned about being nominated for a Golden Globe for Best Performance by an Actor in a Mini-Series or Motion Picture Made for Television.


View the full website biography of Idris Elba.