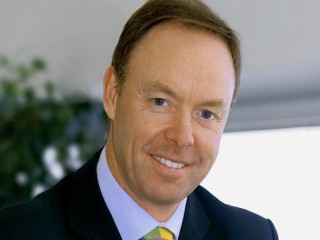 Ian Robertson
Date of birth : 1945-01-17
Date of death : -
Birthplace : London, England
Nationality : Scottish
Category : Sports
Last modified : 2010-10-09
Ian Robertson is a Scottish-born broadcaster, writer and former international rugby player. He is best known as a rugby union commentator for BBC Radio.

Ian Robertson is best known as the award-winning voice of BBC Rugby, having been a Rugby Union commentator for BBC Radio 5 since 1972, and the Official Rugby Union correspondent since 1983. It was his adrenalin-fuelled commentary on the 2003 Rugby World Cup that won him a Sony Gold Award as Speech Broadcaster of the Year 2004.

Robertson matriculated at Christ's in 1967 and was a Rugby Blue, playing Fly-Half for CCRUFC and CURFC. Prior to his time at Christ's, Robertson studied at Aberdeen University, and after leaving the College went on to train the CURFC for some years. He went on to play for the Watsonians RFC, London Scottish and the Barbarians, citing Scotland's win over England in the 1970 Calcutta Cup as his most memorable moment during his Rugby career. He also won eight international caps for Scotland between 1968 and 1970 and was vice-captain of the team. At the age of 27, a knee injury prompted his early retirement from the game.

Robertson is still at the BBC, living in London, and has written over 30 books including several bestsellers and autobiographies.
View the full website biography of Ian Robertson.