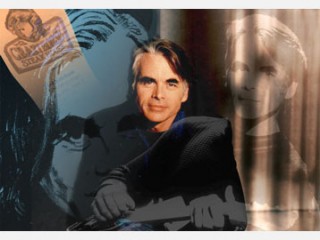 Hal Ketchum
Date of birth : 1953-04-09
Date of death : -
Birthplace : Greenwich, New York, USA
Nationality : American
Category : Arts and Entertainment
Last modified : 2011-02-16
Hal Michael Ketchum is an American country music artist. He has released ten studio albums since 1986, including nine for the Curb and Asylum-Curb labels.

Singer/songwriter/drummer Hal Ketchum was raised in the Adirondack Mountains in upstate New York. He began drumming at age 15 and soon joined an R&B trio.

At age 17, Ketchum moved to Florida and then to Texas, where he quickly got involved playing at a local dance hall and began to hone his songwriting skills. He went to Nashville in 1986 to write songs, and three years later released his debut album, Threadbare Alibis. Soon after, Ketchum signed with Forerunner Music, which eventually led to a record contract with Curb. He released his first Curb album, Past the Point of Rescue, in 1991. "Small Town Saturday Night," the first single, reached number two and the second single, "I Know where Love Lives," reached number 13. In 1992, he scored two more hits and released his third album, Sure Love, which produced three Top 20 hits, including the number two "Hearts Are Gonna Roll." The following year, Ketchum joined the Grand Ole Opry. In 1994, he released his fourth album, Every Little Word, which, while not quite as successful as its predecessors, still produced two Top 40 hits. In 1995, he released Greatest Hits; a collection of vintage 1977 sessions titled Hal Yes was due in 1998 but postponed until the following year, when it was finally released as Awaiting Redemption.

Small Town Saturday Night (1993) music video:


View the full website biography of Hal Ketchum.