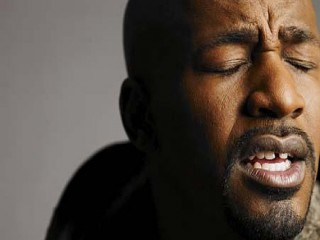 Gordon Chambers
Date of birth : -
Date of death : -
Birthplace : Bronx, New York City, U.S.
Nationality : American
Category : Arts and Entertainment
Last modified : 2011-11-21
Gordon Chambers is a Soul Music veteran, but is principally known as a songwriter. Over the past dozen years the Jamaican born Chambers has penned tunes for a virtual Who's Who of modern urban adult contemporary singers, including Whitney Houston, Heather Headley, Carl Thomas, Stephanie Mills, Gladys Knight, Gerald LeVert and Phyllis Hyman. He also earned a songwriting Grammy Award in 1995 for Anita Baker's "I Apologize." More recently he wrote the smash hit "Gotta Go Solo" for Patti LaBelle and Ron Isley and gave the Isleys a huge hit in 2006 with "Just Came Here to Chill," one of that year's greatest radio tracks. In addition to his work with other artists, he has been involved with a number of New York youth organizations, including the Bay Shore Schools Arts Education Fund and Boys Harbor.

In 2004, after years of supporting others, Chambers decided to put his own career as a singer up front and began working on his debut album with noted producers Barry Eastmon (who co-wrote "I Apologize"), Troy Taylor and Brian Bacchus. Other artists also helped in the process, including Carl Thomas, Roy Hargrove and Glenn Lewis. The result of their effort is the CD Introducing Gordon Chambers.

Introducing Gordon Chambers is an excellent debut album that successfully straddles the Urban Adult Contemporary/Smooth Jazz fence while resurrecting some of the pleasant grooves of mid- 80s nuevo soul. Chambers shows his varied influences throughout the disc, including Marvin Gaye ("Can I Touch You There"), Glenn Lewis ("Never Fall In Love"), Jeffrey Osborne ("The Only One") and David Sanborn ("I Miss You Most") (he even borrows a bridge from British band Spandau Ballet on "Slippin Away"), and uses them to create a smooth sonic amalgamation around his strong compositions. As a singer, Chambers has a pleasant, rather unassuming tenor voice. The fact is, though, Introducing Gordon Chambers is a songwriter's album and there's not a bad track in the bunch. The album is highlighted by several top notch midtempo cuts, including "My Valentine" (previously recorded by Thomas), the nifty duet with Sara Devine, "Still In Love," and Chambers' affirmative, uplifting anthem, "Always Be Proud." Similarly strong is Chambers' venture into his own notable past, a jazzy cover of "I Apologize."
View the full website biography of Gordon Chambers.