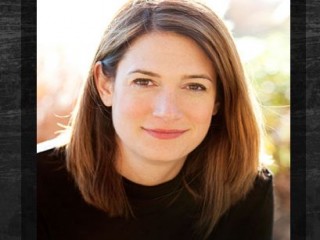 Gillian Flynn
Date of birth : -
Date of death : -
Birthplace : Kansas City, Missouri
Nationality : American
Category : Arts and Entertainment
Last modified : 0000-00-00

Gillian Flynn is a well known American author, which is also a former television critic for Entertainment Weekly. As of 2012, she has published three novels: Sharp Objects (2006), Dark Places (2009), and Gone Girl (2012).

Gillian Flynn was born in Kansas City, Missouri to two community-college professors—her mother taught reading; her father, film. Thus she spent an inordinate amount of her youth nosing through books and watching movies. She has happy memories of having A Wrinkle in Time pried from her hands at the dinner table, and also of seeing Alien, Psycho and Bonnie and Clyde at a questionable age (like, seven). It was a good childhood.

In high-school, she worked strange jobs that required her to do things like wrap and unwrap hams, or dress up as a giant yoghurt cone. A yoghurt cone who wore a tuxedo. Why the tuxedo? It was a question that would haunt her for years.

For college, she headed to the University of Kansas (go Jayhawks), where she received her undergraduate degrees in English and journalism.

After a two-year stint writing about human resources for a trade magazine in California, Flynn moved to Chicago. There she earned her master's degree in journalism from Northwestern University and discovered that she was way too wimpy to make it as a crime reporter.

On the other hand, she was a movie geek with a journalism degree—so she moved to New York City and joined Entertainment Weekly magazine, where she wrote happily for 10 years, visiting film sets around the world (to New Zealand for The Lord of the Rings, to Prague for The Brothers Grimm, to somewhere off the highway in Florida for Jackass: The Movie). During her last four years at EW, Flynn was the TV critic (all-time best TV show: The Wire).

Flynn's 2006 debut novel, the literary mystery Sharp Objects, was an Edgar Award finalist and the winner of two of Britain's Dagger Awards—the first book ever to win multiple Daggers in one year. Movie rights have been sold.

Flynn's second novel, the 2009 New York Times bestseller Dark Places, was a New Yorker Reviewers' Favorite, Weekend TODAY Top Summer Read, Publishers Weekly Best Book of 2009, and Chicago Tribune Favorite Fiction choice. Movie rights have been sold, with Gilles Paquet-Brenner (Sarah's Key) to direct.

Flynn's third novel, Gone Girl was released June 2012.

Flynn's work has been published in twenty-eight countries. She lives in Chicago with her husband, Brett Nolan, their son, and a giant black cat named Roy. In theory she is working on her next novel. In reality she is possibly playing Ms. Pac-Man in her basement lair.


View the full website biography of Gillian Flynn.