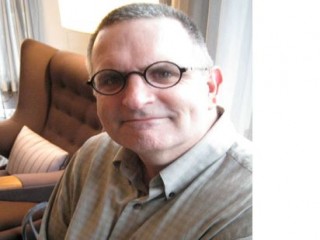 Gilbert King
Date of birth : -
Date of death : -
Birthplace : Schenectady, N.Y.
Nationality : American
Category : Arts and Entertainment
Last modified : 0000-00-00
Gilbert King is an American nonfictional author which has written about U.S. Supreme Court history for the New York Times and the Washington Post, and is a featured contributor to Smithsonian magazine's history blog, Past Imperfect. He is the author of The Execution of Willie Francis: Race, Murder, and the Search for Justice in the American South. He lives in New York City with his wife and two daughters.

#Devil in the Grove
Arguably the most important American lawyer of the twentieth century, Thurgood Marshall was on the verge of bringing the landmark suit Brown v. Board of Education before the U.S. Supreme Court when he became embroiled in a case that threatened to change the course of the civil rights movement and cost him his life.

A native of Schenectady, N.Y., he attended the University of South Florida with the thought that he might make a career playing second base. That dream died when he got a look at some of the Dominican players the school had recruited.

After coming up two math credits short of a degree in English, he moved to New York and patched together a living doing freelance editing and ghostwriting. One project was a coffee-table book dedicated to antique bicycles.

While working for a publisher of medical magazines, he was asked to fill in and supervise a photo shoot in Puerto Rico. The work appealed to him. He learned to handle a camera, got into fashion photography, and picked up lots of jobs from foreign magazines that needed a man on the spot in New York.

His two books enjoyed only modest sales, and he is undecided what the next project might be. When the Pulitzer news came, "I was sort of lying low," he said. Three times a month he files offbeat historical stories for Past Imperfect, a blog on Smithsonian magazine's Web site. His topics have included the great Australian prison break of 1876 and, to coincide with the Masters tournament, the story of Craig Wood, the unluckiest golfer of all time.

It was while editing a crime encyclopedia that he found the subject of his first book. Willie Francis, a teenager convicted of murdering a white pharmacist in St. Martinville, La., in 1944 and sentenced to die in the electric chair. Because of a malfunction, Francis survived electrocution; a local lawyer, arguing that a second electrocution would be cruel and unusual punishment, took his case all the way to the Supreme Court.
View the full website biography of Gilbert King.