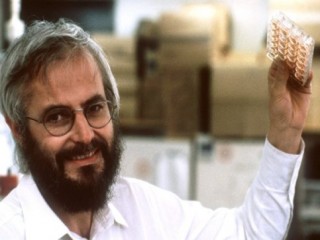 Georges J.F. Kohler
Date of birth : 1946-03-17
Date of death : 1995-03-01
Birthplace : Munich, Germany
Nationality : German
Category : Science and Technology
Last modified : 2011-12-19
Georges Jean Franz Köhler was a German biologist.Köhler was in his first academic post, doing post-doctorate work as a research fellow under César Milstein at Cambridge, when they developed the hybridoma technique.

This was the first practical method for mass-producing monoclonal antibodies -- forcing immune system cells to produce pure antibodies against a chosen antigen. Their breakthrough is considered one of the most important techniques of biotechnology, but Köhler and Milstein decided not to patent their work, which has allowed it to be used and adopted more widely than if royalties had been required.

This led to the speedy development of several drugs and toxins used for diagnostics and for fighting cancer, leukemia, and acquired immunodeficiency syndrome (AIDS). Köhler and Milstein were jointly awarded the Nobel Prize for Medicine in 1984, sharing the honor with Danish doctor Niels K. Jerne.

Köhler was not yet 30 when he did his most famous work, 38 years old when he won the Nobel, and 48 when he was killed in a fire that engulfed his laboratory.


View the full website biography of Georges J.F. Kohler.