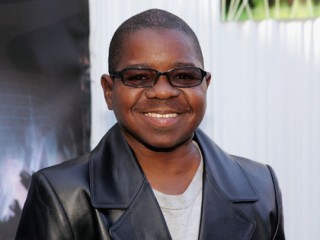 Gary Coleman
Date of birth : 1968-02-08
Date of death : 2010-05-28
Birthplace : Zion, Illinois
Nationality : American
Category : Arts and Entertainment
Last modified : 2010-06-10

Gary Wayne Coleman was an American actor, known for his childhood role as Arnold Jackson in the American sitcom Diff'rent Strokes (1978–1986) and for his small stature as an adult. He was described in the 1980s as "one of television's most promising stars." After a successful childhood acting career, Coleman struggled financially later in life. In 1989, he successfully sued his parents and business adviser over misappropriation of his assets.

Coleman was born in Zion, Illinois. He was adopted by Edmonia Sue, a nurse practitioner, and W.G. Coleman, a fork-lift operator. He suffered from a congenital kidney disease caused by focal segmental glomerulosclerosis (an autoimmune destruction and alteration of the kidney), which halted his growth at an early age, leading to a small stature (4 ft 8 in; 1.42 m) and a childlike appearance. He underwent two kidney transplants, one in 1973 and one in 1984, and required daily dialysis.

Career

While best known for his role on Diff'rent Strokes, Coleman had appeared earlier on in television in The Jeffersons and on Good Times as Penny's friend Gary. He also appeared in a 1978 pilot for a revival of The Little Rascals as Stymie. VH1 rated Coleman first on a list of "100 Greatest Child Stars" on television.

Diff'rent Strokes

Coleman was cast in the role of Arnold Jackson in the television sitcom Diff'rent Strokes, portraying one of two young African-American brothers adopted by a wealthy Caucasian widower in Manhattan. The successful show was broadcast from 1978 to 1986.

Coleman became the most popular fixture of the show, enhanced by his character's catchphrase "What'choo talkin' 'bout, Willis?". At the height of his fame on Diff'rent Strokes, he earned as much as $100,000 per episode. A Biography Channel documentary estimated he was left with a quarter of the original amount after paying his parents, advisers, lawyers, and taxes. He later successfully sued his parents and his former advisers for misappropriation of his finances and was awarded $1.3 million.

Coleman became a popular figure, starring in a number of feature films and made-for-TV movies including On the Right Track and The Kid with the Broken Halo. The latter eventually served as the basis for the Hanna-Barbera-produced animated series The Gary Coleman Show in 1982.
Candidacy for Governor of California

Coleman was a candidate for governor in the 2003 California recall election. This campaign was sponsored by the free newsweekly East Bay Express as a satirical comment on the recall. After Arnold Schwarzenegger announced his candidacy, Coleman stated that he would be voting for Schwarzenegger. Coleman placed 8th in a field of 135 candidates, receiving 14,242 votes.

Coleman is parodied in the hit 2003 Broadway musical Avenue Q, which won the 2004 Tony Award for best musical. A character presented as Coleman works as the superintendent of the apartment complex where the musical takes place. In the song, "It Sucks to be Me", he laments his fate. On Broadway, the role was originally played by Natalie Venetia Belcon.

The show's creators, Jeff Marx and Robert Lopez, have said they originally considered asking Coleman himself to play the Gary Coleman role, and he expressed interest in doing so. However, he never showed up for a meeting scheduled to discuss it.

In 2005, Coleman announced his intention to sue the producers of Avenue Q for their depiction of him, although the lawsuit never materialized. At the 2007 New York Comic Con, Coleman said, "I wish there was a lawyer on Earth that would sue them for me."

Personal

Coleman lived in Utah from 2005 until his death. He secretly wed his girlfriend of five months, Shannon Price, 22, on August 28, 2007. They met on the set of the 2006 comedy film Church Ball. On May 1 and 2, 2008, Coleman and his wife appeared on the show Divorce Court to air their differences in front of Judge Lynn Toler. Unlike regular Divorce Court participants, they appeared on the show with the intent to save their marriage rather than adjudicate a separation. Coleman and Price secretly divorced on August 12, 2008 due to irreconcilable differences. They were living together at the time of his death.
In 1989, Coleman sued his parents and former business adviser over misappropriation of his $3.8 million trust fund. He won a $1,280,000 ruling on February 23, 1993. Coleman later filed for bankruptcy in 1999; he attributed his financial problems to mismanagement of his trust.

On July 3, 2009, Coleman and his ex-wife were involved in a domestic dispute in which Coleman's ex-wife was arrested on suspicion of domestic violence, and both parties were cited for disorderly conduct.

Coleman was involved in an automobile accident in Payson, Utah on September 6, 2008. According to Payson police, Coleman was backing up his truck in a Payson bowling alley parking lot when he allegedly hit 24-year-old Colt Rushton. According to a witness, the tire of Coleman's truck hit Rushton's knee and pulled him under the truck. Coleman's vehicle then hit another car. Rushton was transported to a local hospital, where he was treated and released with minor injuries. Police said Coleman's driving speed was not excessive. Witnesses told police the incident stemmed from an argument that started in the bowling alley after Rushton photographed Coleman. Coleman objected to Rushton taking his picture and the two men started arguing, according to witnesses. There was no citation or arrest for either man. Police said neither man would make a statement at the scene.

On December 2, 2008, Coleman pleaded no contest to charges of disorderly conduct and reckless driving. The court ordered him to pay a $100 fine for disorderly conduct. The reckless driving charge was to be waived in one year if Coleman did not commit any further violations. On January 14, 2010, Coleman settled a civil suit related to the incident for an undisclosed amount.

On January 24, 2010, Coleman was arrested on a domestic violence assault warrant in Santaquin, Utah. Coleman was subsequently booked into the Utah County Jail and released on January 25, 2010.

Illnesses and death

In 2009, Coleman underwent heart surgery and contracted pneumonia.

On May 26, 2010, Coleman was admitted to Utah Valley Regional Medical Center in Provo, Utah, after falling and hitting his head and suffering an epidural hematoma at his home in Santaquin, Utah. He was announced to be in critical condition. According to a hospital spokesman, Coleman was "conscious and lucid" on the morning of Thursday May 27, but his condition subsequently worsened.
He died at 12:05 p.m. MDT (18:05 UTC) on May 28, 2010.

The off-Broadway cast of Avenue Q dedicated the May 28, 2010, production of the show to Coleman, with Danielle K. Thomas, who portrays Coleman in the musical, paying tribute to him from the stage at the show's end. Subsequently, the show's producers announced that the Coleman character would not be written out of the show, although minor modifications would be made to the character's dialog.

Coleman is survived by his ex-wife and his adoptive parents. Coleman's funeral was scheduled the weekend after his death but was complicated by a feud between Shannon Price and his parents; a will documented in 1999 noted a wake and funeral away from the public eye and that Coleman opted to be cremated. The Globe tabloid magazine obtained and published photos of a dying Coleman in a hospital bed next to his ex-wife, claiming murder on the part of Price.


View the full website biography of Gary Coleman.