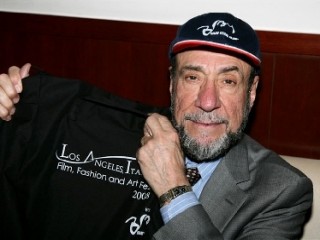 F. Murray Abraham
Date of birth : 1939-10-24
Date of death : -
Birthplace : Pittsburgh, Pennsylvania, United States
Nationality : American
Category : Arts and Entertainment
Last modified : 2010-10-24
Fahrid Murray Abraham is an American actor. He became known during the 1980s after winning the Academy Award for Best Actor for his role as Antonio Salieri in Amadeus. He appeared in many roles, both leading and supporting, in films such as All the President's Men and Scarface. He is also known for his television and theatre work.


Career
Abraham made his screen debut as a taxi driver in Neil Simon's The Prisoner of Second Avenue. Abraham can be seen as one of the undercover police officers along with Al Pacino in Sidney Lumet's Serpico (1973). He also appears very early in All the President's Men as one of the police officers who arrests the Watergate burglars in the offices of the Democratic National Headquarters.
Until his acclaimed role in Amadeus, Abraham was perhaps best known to audiences as a talking bunch of grapes in a series of television commercials for Fruit of the Loom underwear. He worked with Pacino again in the gangster film Scarface in 1983, playing drug dealer Omar Suárez.
Abraham won the Academy Award for Best Actor for his role as Antonio Salieri in Amadeus (1984).
Immediately after Amadeus, he appeared in The Name of the Rose (1986), in which he played Bernardo Gui, nemesis to Sean Connery's William of Baskerville. His director on the film, Jean-Jacques Annaud, has described Abraham as an "egomaniac" on the set, who considered himself more important than Sean Connery, since Connery did not have an Oscar.
Since Amadeus, he has mainly focused on classical theatre, and has starred in many Shakespearean productions such as Othello and Richard III, as well as many other plays by the likes of Samuel Beckett and Gilbert and Sullivan.
He is also known for his roles in Woody Allen's Mighty Aphrodite (1995), Ahdar Ru'afo in Star Trek: Insurrection (1998), and Gus Van Sant's Finding Forrester (2000), where he once again played nemesis to Connery.
Abraham has focused on stage work throughout his career, giving notable performances as Pozzo in Mike Nichols's production of Waiting for Godot, Malvolio in Twelfth Night for the New York Shakespeare Festival, and Shylock in The Merchant of Venice, for the Off Broadway Theatre For A New Audience (TFANA) in March 2007, which was performed at the Duke Theatre in New York and also at The Swan Theatre, part of the Royal Shakespeare Company.
Abraham most recently made a guest appearance on the popular television series Saving Grace, on which he played an angel, Matthew and the Law & Order: Criminal Intent, on which he played Dr. Theodore Nichols, father of Det. Zach Nichols.
View the full website biography of F. Murray Abraham.