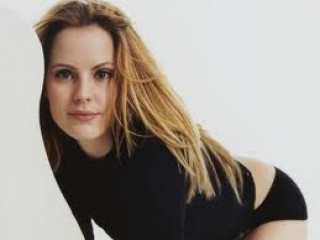 Emma Caulfield
Date of birth : 1973-04-08
Date of death : -
Birthplace : San Diego, California, U.S.
Nationality : American
Category : Arts and Entertainment
Last modified : 2011-08-24
Emma Caulfield is an American actress best known for her role as ex-demon Anya Jenkins on the television series Buffy the Vampire Slayer, as well as Susan Keats, a love interest of Brandon Walsh's on the television series Beverly Hills, 90210. She currently plays Sasha on Gigantic.

Emma Caulfield was born Emma Chukker on the 8th of April 1973 in San Diego, California. She is best known for her role in the hit television series Buffy the Vampire Slayer. She played the role of Anya, the ex-demon in the vampire series, in 1998. Her role was supposed to last for only two episodes but the audience love her character that the producers gave her recurring appearances. Eventually, she became one of the casts.

Emma's first major role was in the teen series Beverly Hills 90210. She played the role of Susan Keats, the girlfriend of Brandon Walsh, played by actor Jason Priestly. In Beverly Hills 90210 Emma was in the seasons of 1995 and 1996. Then in 2003, she landed the lead part in the movie Darkness Falls. The following year, she was seen in the series Monk, in its episode entitled Mr. Monk and the Girl Who Cried Wolf. She played the role of Meredith Preminger.
That same year, Emma Caulfield was seen in Bandwagon which was written and directed by Kerri Bowman, her close friend. In the movie, she played a superficial and arrogant actress. In the film, several of her co-stars in the series Buffy the Vampire Slayer appeared in cameos.

Before landing several notable appearances in television and film, Emma Caulfield appeared in many soap operas and television shows, such as in the long running series, General Hospital. She also appeared as guest star in the series Weird Science and in the film Renegade, opposite Lorenzo Lamas. In 1993, she performed in front of live studio audience in Saved by the Bell: The College Years. She played the role of Nurse Penny Brady and remembers playing the part with fondness.

As a child, Emma Caulfield was already interested in acting that she trained for it as she got her minor roles. Despite being interested in acting, she managed to earn her degree in psychology and intends to be a shrink after her career in Hollywood.

Her other roles included, A Valentine Carol in 2007 for television, Hollow in 2007, In Her Mother's Footsteps in 2006, "Robot Chicken" in 2006 for television, I Want to Marry Ryan Banks in 2004 for television, Darkness Falls in 2003, Chance in 2002, "Nash Bridges" in 1998 for television, "Silk Stalkings" in 1997 and 1995 for television, "Burke's Law" in 1994 for television. Emma also co-executive produced Bandwagon in 2004.

View the full website biography of Emma Caulfield.