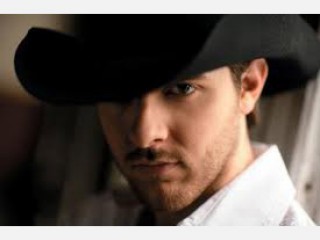 Easton Corbin
Date of birth : -
Date of death : -
Birthplace : Gilchrist County, Florida, USA
Nationality : American
Category : Arts and Entertainment
Last modified : 2011-01-20
Easton Corbin is an American country music singer. He signed to Mercury Records Nashville in 2009 and released his debut single, "A Little More Country Than That", followed by a self-titled debut album in March 2010.

Born and raised in rural Gilchrist County, FL, Easton Corbin remembered wanting to be a country singer as early as three or four years old. He spent a good deal of time at his grandparents' cattle farm following his parents' divorce, and aside from helping on the farm and being active in the local FFA and 4-H chapters, Corbin fell in love with the various Opry television shows that aired on Saturday nights. He also spent time exploring his grandfather's record collection, which included several titles left behind by his father and his aunts. Corbin began taking guitar lessons at the age of 15, turning to his mentor, former Nashville session guitarist Pee Wee Melton, for instruction. Soon, he was playing lead guitar in a local band while also honing a solo act. A fortunate audition at a local music store led to a solo spot on-stage at the nearby Suwannee River Jam festival, and soon he was securing opening slots for national acts like Janie Fricke and Mel McDaniel.

After earning a business degree from the College of Agriculture at the University of Florida, Corbin married and moved to Nashville in 2006 to try his hand at becoming a professional country singer. He caught the ears of booking agent James Yelich and Universal Music Group Nashville's Senior Director of A&R, Joe Fisher, who immediately signed Corbin to the group's Mercury Nashville imprint in 2009. Working with producer Carson Chamberlain, he released his debut single, "A Little More Country Than That," in July of that same year, following it with a four-song EP under the same title a month later. Both releases led up to the arrival of his full-length debut, Easton Corbin, in 2010.




View the full website biography of Easton Corbin.