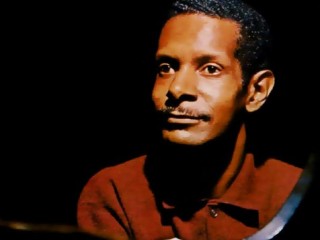 Duke Pearson
Date of birth : 1932-08-17
Date of death : 1980-08-04
Birthplace : Atlanta, Georgia
Nationality : American
Category : Arts and Entertainment
Last modified : 0000-00-00

Duke Pearson was a well known American jazz pianist and composer, which was named by Allmusic as being a "big part in shaping the Blue Note label's hard bop direction in the 1960s as a producer."

Pearson first studied brass instruments at the early age of five, but dental issues forced him to pursue another instrument and he started to learn the piano. His budding talent moved his uncle to give him the nickname Duke, a reference to jazz legend Duke Ellington.

In New York, Pearson gained the attention of trumpeter Donald Byrd, who saw Pearson performing with the Art Farmer/Benny Golson Sextet (also known as Jazztet). Shortly afterwards, Byrd asked him to join his newly formed band, the Donald Byrd-Pepper Adams Quintet. Pearson was also the accompanist for Nancy Wilson on tour in 1961. During that same year, Pearson became ill before a Byrd-Adams show, and a newcomer named Herbie Hancock took over for him. This eventually led to Hancock taking over the position permanently.

On the 1963 Byrd album A New Perspective, Pearson arranged four tracks, including "Cristo Redentor", which became a big hit. The song, Pearson later commented, was inspired by a trip he took to Brazil while touring with Wilson. Also that year, after the death of Ike Quebec, Pearson took over his position as A&R man of Blue Note. From that year until 1970, Pearson was a frequent session musician and producer for numerous Blue Note albums while also recording his own albums as band leader. This was odd, since Pearson also recorded with his co-led big band with Byrd for Atlantic Records, a stipulation he made sure was in his Atlantic contract. The Byrd-Pearson band consisted of musicians such as Chick Corea, Pepper Adams, Randy Brecker, and Garnett Brown; the latter three were members also of the Thad Jones-Mel Lewis band that played the same night club, The Village Vanguard, but on different nights. Between the two ensembles, the musicians performed at their own discretion.

Pearson's compositions include the now standard, frequently covered "Jeannine", composed c. 1960, an early cover of which appears on the Cannonball Adderley album Them Dirty Blues (1960).

Pearson eventually retired from his position with Blue Note in 1971 after personnel changes were made; co-founder Alfred Lion retired in 1967 after the label was sold to Liberty Records the previous year and co-founder Frank Wolff died in 1971. Pearson opted to teach at Clark College in 1971, toured with Carmen McRae and Joe Williams through 1973, and eventually reformed his big band during that time.

He was diagnosed with multiple sclerosis in the 1970s, from which he died in 1980 at Atlanta Veterans Hospital.


View the full website biography of Duke Pearson.