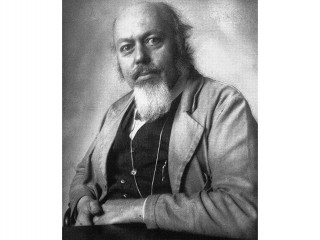 Dominikus Bohm
Date of birth : 1880-10-23
Date of death : 1955-08-06
Birthplace : Jettingen,Germany
Nationality : German
Category : Arhitecture and Engineering
Last modified : 2012-01-19
Dominikus Böhm (October 23, 1880 – August 6, 1955) was a German architect specializing in churches. He build churches in Cologne, the Ruhr area, Swabia, and Hesse. Many of his building are examples of Brick Expressionism.

Böhm was born in Jettingen as the youngest of six children to builder and major Alois Böhm and his wife Katharina (née Hofmiller).

He studied at the Augsburg University of Applied Sciences and graduated in 1900. He became a teacher at the Hochschule für Gestaltung Offenbach from 1908-1926. He also attended lectures by Theodor Fischer at the University of Stuttgart.

He worked with several partners, including Martin Weber and Rudolf Schwarz, designing and constructing churches.

In 1926, Böhm became professor for Christian art under Richard Riemerschmid at the Kölner Werkschulen in Cologne. His works, including the Christ the King church (Christkönigskirche) in Bischofsheim, polarized between support (e.g. by the art historian August Hoff) and rejection (e.g. Michael von Faulhaber).

During World War II he became (through his membership in the Block Kölner Baukünstler) member of the NSDAP, but never engaged in construction for the government, and went into semi-retirement. After the war, he retook his position in Cologne, and constructed eight new churches in the massively damaged city.

He was awarded the Federal Cross of Merit in 1950, and the Order of St. Sylvester in 1952.
Böhm died in Cologne, where he was buried on August 10, 1955.
View the full website biography of Dominikus Bohm.