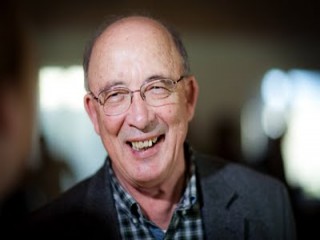 Dale T. Mortensen
Date of birth : 1939-02-02
Date of death : -
Birthplace : Enterprise, Oregon, United States
Nationality : American
Category : Politics
Last modified : 2011-09-15
Dale Thomas Mortensen is an American economist. He received his B.A. in economics from Willamette University and his Ph.D. in Economics from Carnegie Mellon University. He is a member of the Beta Theta Pi fraternity.

Dale Mortensen is an economist at Northwestern University who is known for a landmark 1994 paper co-authored by Christopher Pissarides, which concluded that the job destruction process displays more volatile dynamics than the job creation process, and showed asymmetry between creation of new jobs and elimination of previous jobs. He has applied empirical equilibrium dynamic models to account for wage dispersion, economic growth and aggregate productivity. Mortensen won the Nobel Prize for Economics in 2010, shared with Pissarides and Peter Diamond.

View the full website biography of Dale T. Mortensen.