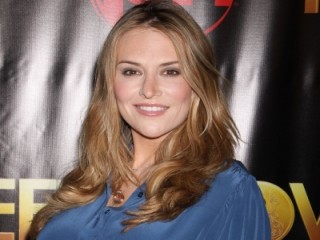 Brooke Mueller
Date of birth : 1977-08-19
Date of death : -
Birthplace : Palm Beach, Florida
Nationality : American
Category : Arts and Entertainment
Last modified : 2011-05-03
Brooke Mueller is an American actress. Her best known role was as "Janet" in the 1999 film "Witchouse". She also played Cassandra in the 2008 comedy "Strictly Sexual" (credited as Brooke Allen).

Actress Brooke Mueller (also occasionally credited as Brooke Allen) appeared in a handful of Hollywood productions, such as the 1999 horror cheapie Witchouse and the 2004 John Travolta drama A Love Song for Bobby Long, before transitioning to a career as a real estate investor. Mueller made headlines in 2008 for her marriage to Hollywood heartthrob Charlie Sheen.

Between Christmas in 2009 and their divorce papers being filed in November 2010, the couple's relationship included allegations of domestic violence and drug and alcohol abuse. Mueller and Sheen each filed separate divorce petitions in Los Angeles Superior Court on November 1, 2010, citing irreconcilable differences. It was reported the couple had a settlement agreement approved in May, and their 19-month-old twins would live primarily with Mueller, with generous visitation for Sheen.

They will share legal custody of their twin 2-year-old sons, with physical custody going to Mueller and Sheen granted visitation rights. The actor is to pay Mueller $55,000 a month in child support.
View the full website biography of Brooke Mueller.