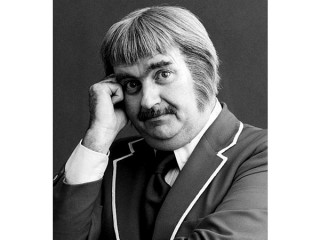 Bob Keeshan
Date of birth : 1927-01-27
Date of death : 2004-01-23
Birthplace : Lynbrook, New York, U.S.
Nationality : American
Category : Famous Figures
Last modified : 2011-10-03
Robert James "Bob" Keeshan was an American television producer and actor. He is most famous as the title character of the children's television program Captain Kangaroo, which became an icon for millions of people during its 30-year run from 1955 to 1984.

Born in 1927, Keeshan lived for a while on Long Island, where his father, Joseph, worked as the manager of a grocery store. Eventually his father was laid off and the family moved to Forest Hills in the Queens section of Brooklyn. In school, Keeshan was encouraged by a teacher to get into radio because of his nice voice. He is said to have produced and broadcast plays over his school's loudspeaker system. In 1943, Keeshan's mother, Margaret, died of a heart attack.

When he was a senior in high school, Keeshan went to work as a page at the NBC studios in New York City. He left work at NBC after he graduated from high school to join the Marines. The war ended soon after Keeshan entered the Marines and he returned to work at NBC. He ended up becoming the assistant to Bob Smith, who eventually created The Howdy Doody Show. Keeshan performed odd tasks here and there and would sometimes be called upon to appear onscreen. Eventually Keeshan was asked to don a clown costume and became the first Clarabell in the show's history. He performed as the horn-tooting, seltzer-spraying clown for about five years before he was fired from the show over a disagreement with Smith.
During his turn as Clarabell, Keeshan was also attending Fordham University. Throughout high school and after graduating, he had thought he wanted to be a lawyer. But the years of experience working with Smith taught Keeshan all he needed to know about creating quality television shows, and he eventually left Fordham to continue in television. He was not unemployed for too long before he went to ABC to star as Corny the Clown on Time for Fun. His stint as Corny lasted until 1955; he finished his final year on that show while at the same time appearing on Tinker's Workshop.
That same year, CBS offered Keeshan his own children's show, which became Captain Kangaroo. CNN.com reported Keeshan's reasoning for choosing the character of Captain Kangaroo, "I was impressed with the potential positive relationship between grandparents and grandchildren, so I chose an elderly character." In order to look the part of a grandfather, Keeshan, who was in his late 20s when the show started, wore a gray wig for years until his own hair turned gray. He refused to have a studio audience of children so that he could create a sense of inclusion for the children who watched his show at home. In the early years of the program, Keeshan would perform two back-to-back episodes of the show for the different time zones-one for New York audiences and then another for Midwestern audiences.

Captain Kangaroo ran on CBS until 1984, almost 30 years. Afterward the show moved to PBS where it ran for six years. Keeshan took his dedication to children seriously and volunteered and supported causes for health and childcare. From 1953 to 1958, he was on the board of education in West Islip, Long Island. In 1987, he co-founded Corporate Family Solutions, which provided daycare solutions for corporations. He also wrote books, including the semi-autobiographical Growing Up Happy; a picture book about his years as Captain Kangaroo called Good Morning, Captain: 50 Wonderful Years with Bob Keeshan, TV's Captain Kangaroo, and a children's book called She Loves Me She Loves Me Not. He also worked on recordings for children that introduced them to a variety of musical styles.

Throughout his career, Keeshan was recognized for his contributions to television as well as his public service. He won six Emmy Awards and three Peabody Awards. He was inducted into the Clown Hall of Fame in 1990 and the National Association of Broadcasters Hall of Fame in 1998. The American Medical Association awarded him a Distinguished Service Award in 1991 and he received a National Education Award in 1981. He earned a Kennedy Center honor in 1987.

Keeshan married his wife in 1950. They had three children and lived in Long Island, New York, for most of their lives. After his wife died in 1990, Keeshan moved to Hartford, Vermont, and dedicated himself further to children's issues while also writing. As children's programming changed, Keeshan bemoaned the increase in violent content. Dennis McLellan of the Los Angeles Times reported that Keeshan said, "Violence is part of life, and there is no getting away from it. But there is also gentleness in life, and this is what we have tried to stress on our shows."

Keeshan died after a long illness on January 23, 2004, at the age of 76. He is survived by his three children and six grandchildren.
View the full website biography of Bob Keeshan.