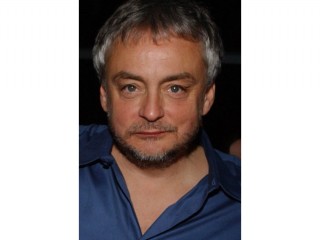 Bob Guccione
Date of birth : 1930-10-31
Date of death : 2010-10-20
Birthplace : Brooklyn, New York
Nationality : American
Category : Famous Figures
Last modified : 2010-10-31
Bob Guccione, born on December 17, 1930, in Brooklyn, New York was an American publisher, producer and artist. While his company went on to develop many different publications, Bob Guccione is best known as the founder of the raunchy men's magazine, Penthouse. It was an unusual career choice for someone who once studied for the priesthood. Growing up in a Catholic Italian-American family, Guccione had been an altar boy. He even spent several months in a seminary before dropping out. Instead of attending college, he decided to pursue his dream of becoming an artist.

For years, Guccione traveled around Europe and Africa. Unfortunately, he could not support himself with his art alone so he took odd jobs and received some funds from his family. In 1960, Guccione moved to London and eventually became the managing editor of the London American, a weekly newspaper. After that venture folded, he started a mail-order business before coming up with the idea for Penthouse.

At the time, Playboy was the leading men's magazine. Guccione thought there was an opportunity to overtake Playboy's lead by offering a more explicit magazine. In 1965, the first issue hit newsstands in England and sold out in only five days. Kathy Keeton, Guccione's girlfriend (and his future third wife), was instrumental in its success. A nightclub dancer, she sold ad space for the magazine during the day and later became one of its top executives. The magazine broke new ground in men's magazines in 1967 when it started showing the pubic area of its models.

In 1969, the American edition of Penthouse was launched and featured its trademark mix of nude pictorials, cartoons, investigative journalism, and fiction. Like Playboy had its Playmate of the Month, Penthouse had one model as its Pet of Month in each issue who was featured in a special photo spread. In the early days of the magazine, Guccione took all of the photos for the Pet features himself. He worked incredibly long hours to make his business a success and was very demanding of his staff, running the company more like a creative monarch than an executive. A man of unusual tastes, he admired the Roman emperor Caligula and eccentric billionaire Howard Hughes.

Guccione also started another graphic publication aimed at women called Viva in 1973. Featuring photographs of nude males, the magazine also published interviews, research pieces, and fiction by such authors as Nadine Gordimer and Maxine Hong Kingston. But advertisers were reluctant to buy space in the magazine because of the male nudity. Viva tried to change its content in 1976, but it was too late. In 1979, the magazine folded.

That same year, Penthouse magazine reached its peak, selling more than 4.7 million copies. With his growing success, Guccione funneled some of his wealth into developing a serious art collection, buying works by such artists as Salvador Dali, Pablo Picasso, and Henri Matisse. He also spent a tidy sum transforming two New York townhouses into his own palace. This grand home was made to look like a Roman palazzo and even featured images of Augustus and Julius Caesar inside. Guccione also bought an estate in Staatsburg, New York.

Interested in film, he produced the much reviled Roman epic Caligula (1979), which starred Malcolm MacDowell as the disturbed and perverse emperor. After the initial filming was completed, more sexually explicit scenes were added by Guccione. Directed by Tinto Brass and written by Gore Vidal, the final product was so bad that both men wanted their names removed from the film. In addition to its graphic sexual content, the film was also very violent. Critic Roger Ebert called it "sickening, utterly worthless, shameful trash." Still people went to movie theaters in droves to see what all of the fuss was about.

Outside of pornography, Guccione developed a number of other publications with Keeton. Omni, a magazine that covered science and science fiction, began publication in 1978. It was born from some discussions the pair had about the universe, according to an article in Vanity Fair. The magazine profiled leading scientists and examined scientific issues as well as featured stories by many writers, including William Gibson, William Burroughs, and Harlan Ellison. Also visually innovative, Omni helped promote the works of such as H. R. Giger.

Both interested in personal appearance and staving off aging process, Guccione and Keeton came up with Longevity, a title devoted to staying young, in the early 1980s. Other ventures were less successful. For years, Guccione tried to open a Penthouse casino in Atlantic City. He poured millions of dollars into the project, which never came to fruition.

In the mid-1980s, Guccione found himself immersed a series of scandals and lawsuits. He authorized the publication of nude photos of the reigning Miss America, Vanessa Williams, who was also the first African-American woman to win the crown, in 1984. While Playboy reportedly turned the pictures down first, Guccione ran the sexually implicit images in Penthouse's September issue, which supposedly brought in $14 million in revenue. But the scandal surrounding the images cost Williams her crown as she was forced to resign.

Televangelist Jerry Falwell sued Penthouse in 1985 after an interview with him was printed in the magazine, saying that he had been duped by the reporters and did not know that the interview was going to run in a photographic magazine. Adding to Guccione's woes was the $45 million he owed the Internal Revenue Service for back taxes. He took an even bigger hit when the Commission on Pornography led by U.S. attorney general Edwin Meese released its report on the industry. Many retail outlets for Penthouse dropped it from their racks as a result, according to an article in Vanity Fair.

In 1987, Guccione got into a tussle with his own son, Bob Guccione, Jr., over the music magazine Spin. Launched two years earlier, Bob Jr. served as its editor and publisher. The two clashed over the direction and ownership of the magazine—then the elder Guccione decided to fold the magazine. To keep the magazine he created alive, Bob Jr. found outside funding. The feud created a permanent rift between the two.

By the 1990s, Guccione faced a number of personal and professional challenges and losses. Penthouse readership was in decline, and he had to sell off or close several magazines. To raise funds, Guccione even had to sell many of the pieces in his art collection. In 1996, Omni and Longevity were no longer being produced as print products. An online version of Omni was tried, but it failed to take off. Also around this time, Keeton was battling breast cancer, a fight she lost in 1997.

After Keeton's death, Guccione was never the same. While Penthouse was continuing to lose readers to other types of porn media, he had to face his own health crisis in 1998. He was diagnosed with throat cancer and underwent an experimental laser treatment to destroy the tumors.

In 2003, Guccione's company, General Media Inc., filed for bankruptcy. A creditor nearly evicted him from his New York City mansion the next year for failing to pay $24 million in debt. At the last minute, a deal was struck with creditors by Mexican soft-drink heir Luis Molina to cover the debt. Guccione, his girlfriend April Warren, and his trademark Rhodesian ridgeback dogs were able to remain in the home in 2006. But his upstate estate was seized, and he sold its contents at auction to raise funds.

A group of private investors, including Marc H. Bell and Daniel Staton, bought Penthouse in 2004. Initially, Guccione was going to stay on as a consultant, but the two parties were unable to reach an agreement. Penthouse is now published by the Penthouse Media Group Inc.

Since leaving his beloved media empire, Guccione has returned to his first great passion, painting. Married four times, he had a daughter, Toni, from his first marriage and two sons, Bob Jr. and Nick, and a daughter, Nina, from his second marriage.

After a battle with cancer, Bob Guccione died on October 20, 2010 in Plano, Texas at the age of 79.
View the full website biography of Bob Guccione.