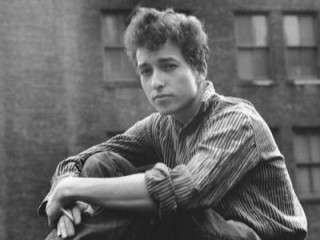 Bob Dylan
Date of birth : 1941-05-24
Date of death : -
Birthplace : Duluth, Minnesota, USA
Nationality : American
Category : Arts and Entertainment
Last modified : 2014-04-22
Bob Dylan is an American singer-songwriter and musician. Born as Robert Allen Zimmerman has been a major figure in popular music for five decades. Much of his most celebrated work dates from the 1960s when he was at first an informal chronicler, and later an apparently reluctant figurehead of social unrest. A number of his songs such as "Blowin' in the Wind" and "The Times They Are a-Changin'" became anthems for the civil rights and anti-war movements. His early lyrics incorporated a variety of political, social and philosophical, as well as literary influences. They defied existing pop music conventions and appealed hugely to the then burgeoning counterculture. Dylan has both amplified and personalized musical genres, exploring numerous distinct traditions in American song – from folk, blues and country to gospel, rock and roll and rockabilly, to English, Scottish and Irish folk music, embracing even jazz and swing.

Dylan performs with guitar, keyboard, and harmonica. Backed by a changing line-up of musicians, he has toured steadily since the late 1980s on what has been dubbed the Never Ending Tour. His accomplishments as a recording artist and performer have been central to his career, but his greatest contribution is generally considered to be his songwriting.


Staring his career as a folk musician, becoming a rock and roll legend, and continuously staying on the cutting edge of music meant that Bob Dylan would have nearly 30 years as a top music icon. He started out singing in the 1960s, reaching and astonishing crowds through his songs that were more like speeches to a generation searching for themselves. His popularity matched other great performers of the era.
Born in the small city of Duluth Minnesota, Dylan was always fascinated with the songs of Jimmy Reed, John Lee Hooker, and Muddy Waters. During his time in high school, Bob Dylan played in numerous bands, hoping and dreaming that he would be able to play his music in front of bigger crowds. He went to university for three of the required four years, but found his calling to music when he made contacts with several prominent folk artists. It was his playing at Gerde's Folk City in Greenwich Village in New York City that Columbia records discovered him. Within two years, Dylan was already mesmerizing audiences. His first album contained only two original songs, but his second gained national recognition. His tunes, such as Masters of War and Don't Think Twice were giving youth an opportunity to think about their role in society and their government.
With changes occurring all around him, it wasn't too before Dylan stepped into the softer scene. He began releasing love songs, such as "It Ain't Me Babe," which sold nearly a million copies. When Dylan finally stretched further into contemporary rock, he began to sell as hot as any other artist in the nation. In his second appearance as the Newport Folk Festival, he broke out into a rock and roll set that got him booed off stage.
However, Dylan's next album allowed him to attain a new type of following. His songs, such as Desolation Row and Like a Rolling Stone became a part of the American music psyche. And, his chart-topping music proved that he had what it took to make it in any musical domain he wished. His next release, Blonde on Blonde in the mid-1960s, is widely appreciated by rock musicians even to this day. His style went unmatched and his song writing skills were unparalleled. After a motorcycle injury that almost cost him his career, Dylan stepped away from the public limelight for years. His return saw him recording some country music, along with a duet with Johnny Cash. Dylan wrote the best-selling song Knockin' on Heaven's Door for a film about Billy the Kid and acted in the film.
By the 1980s, Dylan had become a born-again Christian and his work also made another startling transition. The public and his fans were thrown aback and weren't sure where he was heading. After becoming a Christian, he decided to return to the religion of his early years, joining Judaism. He then toured with Tom Petty and the Heartbreakers and the Grateful Dead. In 1995, Dylan released an MTV Unplugged album and won a Golden Globe in 2001 for his song writing.
He has received numerous awards over the years including Grammy, Golden Globe and Academy Awards; he has been inducted into the Rock and Roll Hall of Fame, Nashville Songwriters Hall of Fame and Songwriters Hall of Fame. In 2008 a Bob Dylan Pathway was opened in the singer's honor in his birthplace of Duluth, Minnesota. The Pulitzer Prize jury in 2008 awarded him a special citation for what they called his profound impact on popular music and American culture, "marked by lyrical compositions of extraordinary poetic power".
View the full website biography of Bob Dylan.