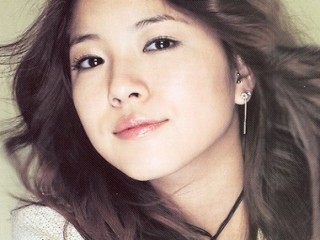 BoA
Date of birth : 1986-11-05
Date of death : -
Birthplace : Korea
Nationality : Korean
Category : Arts and Entertainment
Last modified : 2011-06-03
BoA, born Kwon Boa is a Korean pop singer.

She made her Korean debut in 2000 with the album, ID; Peace B and was soon marketed as a "world" artist and she debuted in Japan. Her first Japanese pop album LISTEN TO MY HEART reached #1 on the Oricon charts and she became the first Korean artist to rank in Oricon's top twenty. BoA has since gone on to have multiple top-charting releases in both Korea and Japan. BoA has also started to learn English; in 2009 she released her debut English-language album, BoA, in the United States.

Career:

BoA was discovered by Korean record label SM Entertainment while attending an audition for her brother at the age of 11. Impressed with the young girl's singing and dancing abilities, SM Entertainment quickly met with BoA's parents to work out a deal. In the beginning, her parents were strongly opposed to the idea, hoping that BoA would continue on in her education instead of turning to the entertainment business. Eventually BoA's parents agreed and she began her training.

SM Entertainment, aiming to make her an international superstar, focused first of teaching BoA foreign languages, hiring a private tutor to teach her English and Japanese. Trips to Japan to enhance her studies, as well as singing and dancing lessons soon followed.

Two years later, BoA released her first Korean album ID; Peace B. The album was a success, and SM Entertainment began to work on a deal with Japanese record label avex trax. After a Korean mini-album Jumping into the World and a few Japanese singles, BoA released her first Japanese album on March 13, 2002 called LISTEN TO MY HEART. It was an instant success, reaching #1 on the Oricon charts and selling over 932,000 copies total in Japan.

More Japanese albums followed (VALENTI and LOVE & HONESTY), each doing very well on the Oricon charts. On February 2, 2005, BoA's first best album was released, titled BEST OF SOUL, which reached #1 on the Oricon charts and went on to sell more than 1,089,000 copies in Japan.

After BEST OF SOUL, BoA released four singles: "DO THE MOTION", "make a secret", "Dakishimeru", and "Everlasting". While "DO THE MOTION" and "Everlasting" did respectably well, "make a secret" and "Dakishimeru" suffered from lackluster sales. On February 16, 2006, BoA released her next Japanese album OUTGROW which contained the A-sides and B-sides to all four of the singles after BEST OF SOUL. OUTGROW failed to achieve the amazing sales seen with VALENTI and LISTEN TO MY HEART, but has sold 381,262 copies total in Japan.

Since 2007, BoA has been preparing for her US debut. In October 2008, "Eat You Up", her first American release, ranked on the dance charts in preparation for her self-titled album, BoA. Released on March 17, 2009, the album has hit the top 20 on iTunes with the help of such producers as Sean Garrett, Brian Kennedy, and many others.

View the full website biography of BoA.