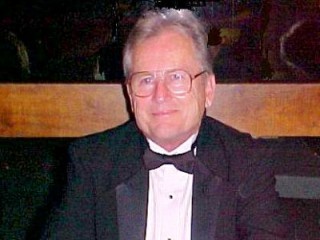 Billy Gray (actor)
Date of birth : 1938-01-13
Date of death : -
Birthplace : Los Angeles, California
Nationality : American
Category : Arts and Entertainment
Last modified : 2011-10-03
Billy Gray's mother was actress Beatrice Gray, a longtime character actress with small roles in such films as Otto Preminger's Laura, and Abbott and Costello Meet the Killer, Boris Karloff. When Billy appeared in a kindergarten play, his mother decided the boy had "chops", and introduced him to her agent. Five-year-old Gray's first film was a low-budget melodrama, Man of Courage. After that, he spent much of his childhood in front of cameras, appearing in tiny roles in several films every year. Most of his early movies are forgettable, and his earliest film that might be available in a video store is 1951's Jim Thorpe -- All-American, where Burt Lancaster played the Native American athlete, and Gray played Thorpe as a child.

In the mesmerizing science fiction epic The Day the Earth Stood Still, 12-year-old Gray was the unintentional comic relief. He played Patricia Neal's obedient young son, delivering chipper dialogue peppered with lots of "Gee"s and "Aw, Mom"s. On Father Knows Best, Gray played the adolescent son "Bud", and aged from 16 to 22 during the show's long run. The plots were silly, the dialogue trite, but ratings were high. In an interview years later, Gray apologized for the sitcom that made him famous:

"I think we were all well motivated, but what we did was run a hoax. Father Knows Best purported to be a reasonable facsimile of life. And the bad thing is that the model is so deceitful. ... If I could say anything to make up for all the years I lent myself to that kind of bullshit, it would be: You know best."

After the sitcom was cancelled, Gray disappeared from public view for a few years, and competed as a speedway motorcycle racer. In 1962, his squeaky-clean image was shattered when he was arrested for possession of "marijuana seed and residue". Gray's arrest and a short jail term were the only hint of scandal in his entire life, but the publicity made him virtually unemployable in Hollywood for years.

In 1971, he had a brief comeback in the mind-blowing junkie film Dusty and Sweets McGee. Taking advantage of Gray's undeservedly-decadent image, he was cast as "City Life", a greasy-haired heroin dealer who cruised Van Nuys Boulevard looking for underaged girls to have sex with and hook them on drugs. The film's publicity bragged that some cast members were actual street urchins, and Gray was so believable in his role, some viewers refused to believe he was acting: rumors of heroin addiction have dogged him ever since.

The rumors are false, and very frustrating to Gray, who hires lawyers to respond when newspapers cite his alleged addiction as fact. His biggest legal victory came against film critic Leonard Maltin, who wrote in a review of Dusty and Sweets McGee, "Among real-life addicts and pushers shown is Billy Gray of TV's Father Knows Best." Despite Gray's complaints, that sentence appeared in Maltin's best-selling annual movie guide for more than two decades, until Gray sued. The case was settled in 1998, with an undisclosed payment, a rewritten review, and a statement from Maltin: "I did not intend to convey that Billy Gray was a heroin addict or pusher."

Gray now earns his living as co-owner of BigRock Engineering. The company sells his inventions, including the "love'n'thumb self-massager", and the F-1 guitar pick that sticks to the player's finger.
View the full website biography of Billy Gray (actor).