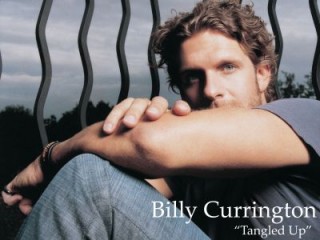 Billy Currington
Date of birth : 1973-11-19
Date of death : -
Birthplace : Savannah, Georgia
Nationality : American
Category : Arts and Entertainment
Last modified : 2011-01-21
Billy Currington is an American country music artist. Signed to Mercury Nashville Records in 2003, Currington has released four studio albums for the label: 2003's Billy Currington, 2005's Doin' Somethin' Right, 2008's Little Bit of Everything and 2010's Enjoy Yourself.

Billy Currington was raised in Rincon, Ga., about 30 minutes outside of Savannah, Ga. His mother married a man named Larry Currington when Billy was a year-and-a-half old. Through the next few years, Billy experienced the turmoil that alcohol abuse can do to a family. "He'd get drunk and a little crazy," Currington says. "He eventually died of drinking and cancer."

Currington auditioned at Opryland USA theme park as a junior in high school but didn't make it. However, he moved to Nashville after high school to pursue a career in music. His first stint didn't last long, but he returned after paying his dues at a bar in Georgia. In Nashville, he worked for a concrete company and then part-time as a personal trainer. One of his clients led him to demo work and then writing songs. Shortly after his publisher chose not to renew his contract, he signed to Mercury Records.

His debut single, "Walk a Little Straighter," tells the story of a child watching his drunk father stumbling through the door and vowing not to make that same mistake when he becomes a father. (Currington wrote the chorus at age 12.) His self-titled album was released in 2003.

In 2004, he memorably swung from a chandelier in the music video for his duet with Shania Twain, "Party For Two." He parlayed his exposure into a successful second album, Doin' Somethin' Right, in 2005. The first single, "Must Be Doin' Somethin' Right", reached No. 1 at country radio at the end of 2005.


View the full website biography of Billy Currington.