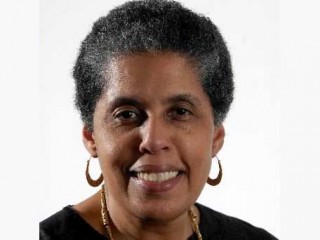 Barbara Smith
Date of birth : 1946-11-16
Date of death : -
Birthplace : Cleveland, Ohio, U.S.
Nationality : American
Category : Famous Figures
Last modified : 2010-08-27
Barbara Smith, born November 16, 1946 in Cleveland, Ohio is an American author and essayist.

"Sidelights"

Black American feminist editor and essayist Barbara Smith is known both for editing volumes that concern homosexual black feminism and for being the first writer to characterize relationships between black women in classic black novels as being lesbian. Smith startled the individuals attending the National Conference of Afro-American Writers with a paper that identified relationships between black women in many American novels written between the 1940s and the 1970s as homosexual. Until Smith read her paper, no one had addressed the subject of black lesbianism publicly. Thulani Davis, writing in the Nation, stated that the lesbianism Smith says she uncovers in those novels and discusses in her paper is "basically the closeness and mutual support one often finds among women who are brutalized by life, but the word [lesbian] itself brought alarm. How could something lesbian, however amorphous, step out of black culture's shadows and into the acknowledged landmarks of our genius?"

In Home Girls: A Black Feminist Anthology, Smith collected essays and stories from thirty-four black lesbians living in the United States and the Caribbean. The women write about what makes them and their experiences so different from other black women and their experiences; the collection celebrates the contributors' individuality. Smith believes that these differences and the expression and public acknowledgement of them are what add creativity and life to an interdependent culture. Smith argues that the suppression of these differences would destroy the vitality of the culture. She calls for inclusion, rather than exclusion, of people who are different, particularly black lesbians.

Few of the contributors to Home Girls are skilled writers, but, as Davis commented, their prose "flashes with the bitterness caused by class and color differences in the black community and by the violence visited so regularly on black women." Writing in the Women's Review of Books, Gabrielle Daniels stated that "black women who are feminists, who are lesbians, are considered to have 'left' the community. Moreover, since the larger feminist movement is composed of mostly white women, it is cause for more distrust and vitriol leveled against Black feminists." Daniels explained that the "refusal to follow the straight and narrow line as to the role of women in the Black community has generated most of the negative response to Black feminism."

Smith's focus on the social and economic conditions of and prejudices against women of color form the basis of two other anthologies she coedited: All the Women Are White, All the Blacks Are Men, but Some of Us Are Brave: Black Women's Studies and Yours in Struggle: Three Feminists Perspectives on Anti-Semitism and Racism. In both of these volumes, Smith and her fellow editors enlarge their scope from that solely of the black lesbian to address the sexual, religious, and racial stereotyping to which women of color, and black women in particular, are subjected.

PERSONAL INFORMATION

Born November 16, 1946, in Cleveland, OH. Education: Mount Holyoke College, B.A., 1969; University of Pittsburgh, M.A., 1971. Memberships: National Coalition of Black Lesbians and Gays (member of board of directors, 1985--), National Association for the Advancement of Colored People.

AWARDS
Outstanding Woman of Color Award, 1982; Women Educator's Curriculum Award, 1983.

CAREER

New York University, New York City, instructor, 1985; Kitchen Table: Women of Color Press, Latham, NY, director, 1987--. Taught at University of Massachusetts, 1976-1981; visiting professor at Barnard College, 1983, University of Minnesota, 1986, and William Smith College, 1987; artist-in-residence at Hambidge Center for the Arts and Sciences, 1983, Millay Colony for the Arts, 1983, Yaddo, 1984, and Blue Mountain Center, 1985.

WRITINGS

* Toward a Black Feminist Criticism, Out and Out, 1977.
* (Editor with Gloria T. Hull and Patricia Bell Scott) All the Women Are White, All the Blacks Are Men, but Some of Us Are Brave: Black Women's Studies, Feminist Press, 1982.
* (Editor) Home Girls: A Black Feminist Anthology, Kitchen Table: Women of Color Press, 1983.
* (Editor with Elly Bulkin and Minnie Bruce Pratt) Yours in Struggle: Three Feminist Perspectives on Anti-Semitism and Racism, Firebrand Books, 1984.
* The Truth That Never Hurts: Writings on Race, Gender, and Freedom, Rutgers University Press (New Brunswick, NJ), 1998.
Also editor, with Gloria T. Hull, of Conditions Five: The Black Women's Issue, 1979.
View the full website biography of Barbara Smith.