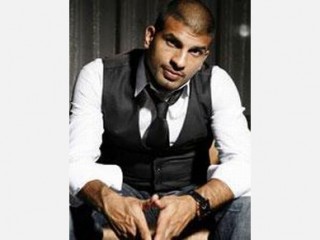 Baba Kahn
Date of birth : -
Date of death : -
Birthplace : Canada
Nationality : Canadian
Category : Arts and Entertainment
Last modified : 2010-10-28
Baba Kahn(born September 23) is one of Canada's most celebrated DJs. He has a huge fan base and draws over 3000 people a week to the Circa Night Club, Canada's largest DJ site in Toronto. Kahn has been awarded Canada's number one Club DJ three times in a row. His influences stretch beyond the borders of Canada to North America, South America, Europe and Asia. Kahn has also toured dance floors in the US, UK, India and China.

Kahn has hosted some of the best parties with artists like 50 Cent, Ne-Yo, T-Pain, Timbaland, Sean Kingston, Destiny's Child, and many more. He is also the co-founder of Soul Shock Group Entertainment, a huge marketing company in Toronto, as well as Scratch Lab DJ Institute, Canada's first and finest school for training upcoming DJs and other music-related trades.

In 2008, Baba Kahn went into the studio to record Culture Shock: East Meets West. The soundtrack made history as the first ever South Asian Mix CD, blending vibes and sounds of two different cultures into one unforgettable musical piece of art. Shock featured the two great worldwide hits Tonight featuring Kardinal Offshall, Fatman Scoop, Lomaticc, and Sunny Brown as well as Shiva, a thrilling electronic smash hit that rose to number 34 on the Canadian Club Dance Charts.

Later in 2008, Baba Kahn released the remarkable track Slip n Fall, an R&B phenomenon that was posted online and heard by thousands of fans. After the great worldwide success of Culture Shock, Baba Kahn is preparing for the release of Culture Shock 2 due out in September 2009.

View the full website biography of Baba Kahn.