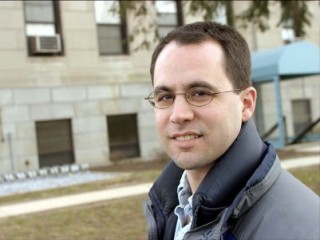 Aviel Rubin
Date of birth : 1967-11-08
Date of death : -
Birthplace : Manhattan, New York, U.S.
Nationality : American
Category : Science and Technology
Last modified : 2011-12-16
Aviel "Avi" Rubin is a leading authority on computer security, and led the research team that successfully cracked the security code of Texas Instruments' RFID chip.

He has scrutinized the weaknesses in various wireless computer networks, and holds eight patents for computer security-related inventions. He is President of Independent Security Evaluators, a company which provides "unbiased and scientifically motivated approaches to improve security", and garnered some attention in for cracking the new Apple iPhone within days of its introduction.

Rubin's team analyzed the US government's planned Secure Electronic Registration and Voting Experiment (SERVE) system, intended to allow military and overseas civilians to vote via the internet in elections, but so many fatal security flaws were found that the system was never implemented. Asked to analyze the coding that runs Diebold's voting machines, he said "it only took us a couple of hours to find very serious problems", and he testified before Congress that the software is "far below even the most minimal security standards applicable in other contexts".
View the full website biography of Aviel Rubin.