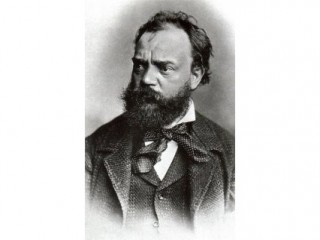 August Dvorak
Date of birth : 1894-05-05
Date of death : 1975-10-10
Birthplace : Glencoe, Minnesota, U.S.
Nationality : American
Category : Science and Technology
Last modified : 2011-09-29
August Dvorak was an educational psychologist and professor of education at the University of Washington in Seattle, Washington. He and his brother-in-law, William Dealey, are best known for creating the Dvorak Simplified Keyboard layout in the 1930s as a replacement for the QWERTY keyboard layout. In the 1940s, Dvorak designed keyboard layouts for people with the use of one hand.

Dvorak and Dealey, along with Nellie Merrick and Gertrude Ford, wrote the book Typewriting Behavior, published in 1936. The book, currently not in print, is an in-depth report on the psychology and physiology of typing.

Designed a more keystroke-efficient keyboard, an alternative to the standard "QWERTY" arrangement of keys.


View the full website biography of August Dvorak.