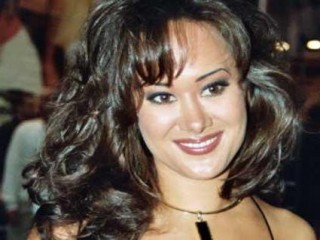 Asia Carrera
Date of birth : 1973-08-06
Date of death : -
Birthplace : New York City, New York, U.S.
Nationality : American
Category : Arts and Entertainment
Last modified : 2011-06-29
Asia Carrera, born on August 6, 1973 in New York City USA is an American pornographic actress.

Asia Carrera was born in New York City to a Japanese father and German mother, the eldest of four siblings. She was raised in Little Silver, New Jersey, attending the Little Silver School District and Red Bank Regional High School. She studied piano as a child, and performed at Carnegie Hall twice before the age of 15. By 16 she taught English at Tsuruga College in Japan.

She won a full academic scholarship to Rutgers University and is a member of Mensa, with an IQ of 156. When she was 17, she ran away from home because she felt her parents put too much pressure on her to succeed academically.

According to interviews, she chose her stage name surname from actress Tia Carrere, changing the spelling for legal reasons.

In 1998 she appeared in an uncredited cameo role in the film The Big Lebowski in a faux pornographic movie titled Logjammin' within the film.

Carrera was a guest reviewer for Maximum PC magazine.

Carrera lent her voice to several erotic hentai OVAs for publisher Pink Pineapple, such as Inmu (2001) and Shusaku (1999). In October 2001, Carrera attended the Big Apple Anime Fest in New York City for her voice roles and along with Kobe Tai was an Opening Night Guest of Honor at the fest's Midnight Anime Concourse.

Carrera was featured in the book, Part Asian, 100% Hapa by artist Kip Fulbeck. She also authored one of three featured quotes on the book jacket.

Carrera is also an avid player of Unreal Tournament. She designed her own game skins and was featured in the show Players on the G4 games cable channel, where she revealed that her screen name is "Megabitchgoddess." Carrera hosted her own Unreal Tournament server that featured custom maps designed by fans that frequented the chatroom that she has hosted on her site since 1997. She is also a Corvette aficionado but traded hers in after starting a family.

She identified investor Warren Buffett as her hero on her website, which Buffett was pleased to learn.

View the full website biography of Asia Carrera.