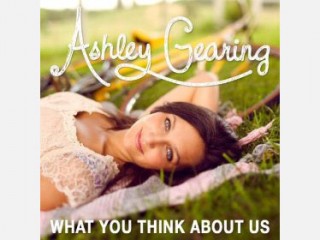 Ashley Gearing
Date of birth : 1991-05-15
Date of death : -
Birthplace : Springfield, Massachusetts
Nationality : American
Category : Arts and Entertainment
Last modified : 2011-02-03
Ashley Gearing is an American country music artist.

Ashley Gearing was just 12 years old when her country ballad "Can You Hear Me When I Talk to You" broke into the Billboard charts. The youngster's Nashville success story began in her hometown of Springfield, MA, where as a little girl she sang regularly at local events and with the Dan Kane Orchestra, an area choir group. A self-released CD sparked the interest of Nashville-based songwriter Jimmy Harnen, who brought Gearing in to record a demo. Radio outlets in Music City and Gearing's hometown started spinning "Can You Hear Me" almost immediately, generating such a buzz that Gearing soon found herself at the center of a label bidding war. Disney's country imprint, Lyric Street, eventually won out, and issued "Can You Hear Me When I Talk to You" as a single in preparation for Gearing's eventual full-length debut, which was slated for autumn 2003.

Singles:

2003
"Can You Hear Me When I Talk to You?"
"Ribbons of Love"
2005 "I Found It in You"
2008 "Out the Window"
2010 "What You Think About Us"

Watch here the What You Think About Us music video :




View the full website biography of Ashley Gearing.