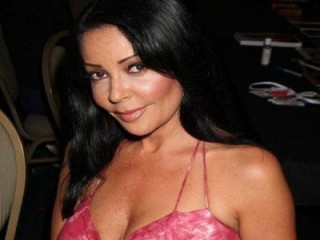 Apollonia Kotero
Date of birth : 1959-08-02
Date of death : -
Birthplace : Santa Monica, California, U.S.
Nationality : American
Category : Arts and Entertainment
Last modified : 2011-06-22
Apollonia Kotero, born Patricia Kotero on August 2, 1959, is an actress, singer, former model and talent manager. Kotero, born in Santa Monica, California, is of Mexican descent. Apollonia is perhaps best known for co-starring in Prince's 1984 film Purple Rain and for having been the lead singer in the girl group Apollonia 6.

Kotero had taken part in nationwide audition to find a replacement for Vanity before being cast by Prince in the role that had originally been given to Vanity. It was at this time that Prince gave Kotero the stagename Apollonia and she also inherited Vanity's former lead role in Prince's girl group, with original members Brenda Bennett and Susan Moonsie. "Purple Rain" eventually became a huge success and Apollonia attained overnight stardom.

The newly renamed Apollonia 6 released one album in October 1984 and released the hit single 'Sex Shooter'. The band became famous for appearing on stage in lingerie only. Although the album is credited to a producer named Jamie Starr, it has always been obvious that the album was completely produced by Prince himself.

Apollonia had originally recorded a version of the song 'Manic Monday' for the 1984 Apollonia 6 album. Written by Prince as well, the song would later become a worldwide hit single for the girl group The Bangles. It was rumored that Prince had lost interest in the Apollonia 6 project and therefore removed several hit singles from their album shortly before its release, namely: 'Manic Monday,' 'The Glamorous Life' (which instead ended up on the debut album of drummer Sheila E), and 'Take Me With U' (the duet Apollonia performed with Prince, which ended up on the "Purple Rain" soundtrack album instead). 'Take Me With U' is Apollonia's highest charting single, reaching #25 on the Top 40 chart in the U.S..

Apollonia left the Prince camp in 1985 to pursue a role on television in "Falcon Crest" (1986). She was allowed to appear under her own stage name, "Apollonia", and also performed several solo songs, none of which would later be released (one of the songs, which was often played and referred to on the show was a title called 'Red Light Romeo,' which was written by US songwriter Jon Lind who had penned the US #1 hit 'Crazy For You' for Madonna). Kotero stayed on the show for ten consecutive weeks, playing the girlfriend of teenage heartthrob Lorenzo Lamas.

In 1988 she released her first solo album, simply titled "Apollonia", on Warner Bros. Records. Containing high energy dance music, three singles were released from the album: 'Since I Fell For You', 'The Same Dream', and 'Mismatch'. It was produced by several hit producers, such as Ric Wake (Taylor Dayne, Diana Ross), Terry Lupton (Michael Learns to Rock, Jamie Stevens), or songwriter Andy Goldmark (Jennifer Rush).

Apollonia starred in 3 straight-to-video movies: "Back To Back", "Black Magic Woman" and "Ministry of Vengeance", which can all be referred to as classic B-movies.

Shortly after these films and the release of her debut album, she retired for nearly five years. She married "General Hospital" actor Kevin Bernhardt, but divorced him a few years later. She was also married to Greg Patchal before "Purple Rain". During the break she earned a degree in film from UCLA.

In the mid-1990s she slowly returned into the show business and did guest appearances on the US TV shows "Sliders" (with Jerry O'Connell) and "Air America" (starring Lorenzo Lamas with whom she had previously starred together in "Falcon Crest" in 1986). She can often be seen on film premieres and media events in California. A move into production seems to be on the cards with her work developing ideas for television.

In 2007, she was brought back to the public's attention through Kanye West's hit song 'Stronger,' which used her name in the lyrics.

Apollonia was married to writer Kevin Bernhardt for ten years, from 1987 to 1997. During the 1980s, before she and Bernhardt married, Apollonia was linked to Prince, Lorenzo Lamas, and David Lee Roth.

View the full website biography of Apollonia Kotero.