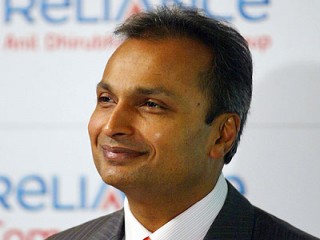 Anil Ambani
Date of birth : 1959-06-04
Date of death : -
Birthplace : Mumbai, Maharashtra, India
Nationality : Hindi
Category : Famous Figures
Last modified : 2010-10-22
Anil Ambani is one of the foremost entrepreneurs of Independent India. He is the Chairman of Anil Dhirubhai Ambani Group. Earlier, before the split in the Reliance Group, Anil Ambani held the post of Vice Chairman and Managing Director in Reliance Industries Limited (RIL).

Born on June 4, 1959, Anil Ambani did his Bachelors in Science from the University of Bombay and Masters in Business Administration The Wharton School at the University of Pennsylvania.

Anil Ambani joined Reliance in 1983 as Co-Chief Executive Officer. He pioneered India Inc's forays into overseas capital markets with international public offerings of global depository receipts, convertibles and bonds. Starting from 1991, he led Reliance in its efforts to raise, around US$2 billion from overseas financial markets. In January 1997, the 100-year Yankee bond issue was launched under his stewardship.

After the split in Reliance Group, Anil Ambani founded Anil Dhirubhai Ambani Group. He is the Chairman of all listed Group companies, which include: Reliance Communications, Reliance Capital, Reliance Energy and Reliance Natural Resources Limited.

Anil Ambai was elected as an independent member Rajya Sabha MP in June 2004. But he resigned voluntarily on March 25, 2006.

Anil Ambani has won several awards and honours. Major among these include: 'CEO of the Year 2004' in the Platts Global Energy Awards, 'MTV Youth Icon of the Year' in September 2003, 'The Entrepreneur of the Decade Award' by the Bombay Management Association, and 'Businessman of the Year Award' by leading Business Magazine, Business India in 1997.
View the full website biography of Anil Ambani.