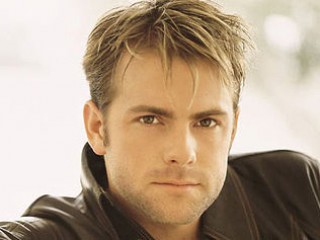 Andy Griggs
Date of birth : 1973-08-13
Date of death : -
Birthplace : Moore, Louisiana, U.S.
Nationality : American
Category : Arts and Entertainment
Last modified : 2011-02-07
Andrew Tyler "Andy" Griggs is an American country music artist. He has released three albums for RCA Records Nashville (You Won't Ever Be Lonely, Freedom, and This I Gotta See) and a fourth (The Good Life) for Montage Music Group.

Andy Griggs was born Aug. 13, 1973, in Moore, La. His father was a probation/parole officer who led the choir at the family's church in West Monroe, La. Andy was just 10 when his father died suddenly. Andy's mother, Barbara Knight, kept working as a schoolteacher, and Andy's older brother Mason became "the man of the house."

While Andy concentrated on sports in high school, Mason sang in a local band and wrote their songs. But when Andy was 18, Mason died of a heart attack in a classroom at Northeast Louisiana University. Devastated, Andy moved home after his freshman year at the same college. But to help himself grieve, he stepped into Mason's role in the band and became a youth minister in his old church.

In 1994, Griggs' band shared the bill with the famed bluegrass gospel group Jerry and Tammy Sullivan. A year later, Griggs married Jerry's daughter, Stephanie. The previous summer, he had visited Nashville, recorded a demo and signed a management deal. The newlyweds moved to Nashville shortly thereafter, and Griggs recorded more demos, including some duets with then-unknown Mindy McCready.

In 1997, after McCready had become a star, RCA executive Joe Galante auditioned Griggs and signed him. His first single, "You Won't Ever Be Lonely," peaked at No. 2 in 1999. A year later, "She's More" stayed at No. 2 for five weeks. "Tonight I Wanna Be Your Man" cracked the Top 10 in 2002. He and Stephanie divorced in 2003.

Singles:

1998 "You Won't Ever Be Lonely"
1999 "I'll Go Crazy"
2000 "She's More"
"Waitin' on Sundown"
"You Made Me That Way"
2001 "How Cool Is That"
2002 "Tonight I Wanna Be Your Man"
"Practice Life" (with Martina McBride)
2004 "She Thinks She Needs Me"
2005 "If Heaven"
"This I Gotta See"
"I Never Had a Chance"
2007 "Tattoo Rose"
"What If It's Me"
2009 "Cutthroat, Montana"
2010 "Can I Get an Amen"

Andy Griggs Live at The Grand Ole Opry "You Won't Ever Be Lonely" :




View the full website biography of Andy Griggs.