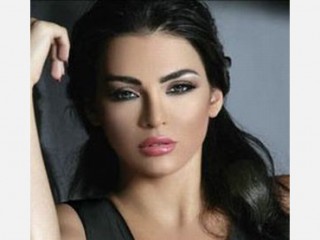 Amar (singer)
Date of birth : -
Date of death : -
Birthplace : West Midlands, United Kingdom
Nationality : British
Category : Arts and Entertainment
Last modified : 2010-10-28
Amar (born Amar Dhanjan on June 15) is a British Indian singer signed to the independent label Sunset Entertainment Group.

South Asian singer and songwriter Amar has a captivating voice and tantalizing looks. She is one of the few female Urban Desi artists on the scene making it big! Amar made her mark in the bizz with her album Show It Off which was produced by Jim Beanz and Charlie Hype, on behalf of Timbaland Productions, with Timbaland himself overseeing the project.

Timbaland has worked with mainstream artists like Justin Timberlake, 50 Cent and Nelly Furtado, to name a few. He initially worked with Amar on the song Bombay for his album but the two hit it off so well that he proudly produced Show It Off. Timbaland's production and Amar's Hindi lyrics are the epitome of Urban Desi and their collab is gaining quite a following.

Amar has also collaborated with a number of artists on her album: Rebel worked on two of her singles, "Show It Off" and "Chup Chup Ke." This trio adds harmonies to Amar's songs without overpowering her. On her third single, "Masala," we heard Jim Beanz and DOE. This song gave Amar the opportunity to show us her edgy side. Lastly, Bollywood playback singer Sonu Niigaam will add that romantic touch to "Show It Off."

This British bombshell has big shoes to fill as her father is music legend Mangal Singh, famous for the classic tune "Rail Gaddi." The song is still played at weddings today and appreciated by each generation. When she first came to London, Amar hit up the underground scene where she met Talvin Singh and was featured on his album.

From the underground scene, Amar was signed to Warner Brothers U.K., making her the first British Asian female to sign with a mainstream record label. The rest is history; Amar's debut album "Outside" was produced by Nitin Sawhney and Robin Miller. For 2010, Amar has a new look, an edgier sound, but the same gorgeous voice, and her fans and peers are ready for her sophomore album.

View the full website biography of Amar (singer).