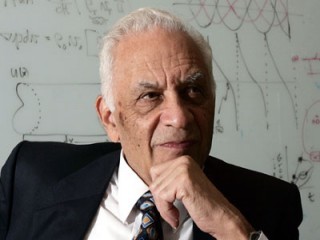 Amar Bose
Date of birth : 1929-11-02
Date of death : -
Birthplace : Philadelphia, Pennsylvania, U.S.
Nationality : Indian-American
Category : Arhitecture and Engineering
Last modified : 2011-09-27
Amar Gopal Bose is an Indian-American electrical engineer, sound engineer and billionaire entrepreneur. He is the founder and chairman of Bose Corporation. In 2011, he donated his entire wealth to Massachusetts Institute of Technology for enhancing education and knowledge.

In the year 2007 (Forbes 400), he was listed as 271st richest man in the world, with a net worth of $1.8 billion. In 2009, he had dropped off the billionaire list, and made it back onto the list in 2011, with a net worth of $1.0 billion.

Amar Gopal Bose was born and raised in Philadelphia, Pennsylvania to a Bengali father and a white American mother. His father, Noni Gopal Bose, was a Bengali freedom revolutionary, who having been imprisoned for his political activities, fled Calcutta in the 1920s in order to avoid further prosecution by the British colonial police.

View the full website biography of Amar Bose.