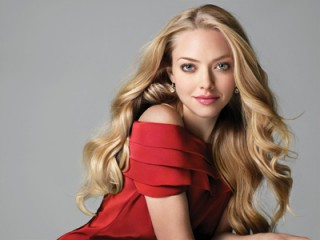 Amanda Seyfried
Date of birth : 1985-12-03
Date of death : -
Birthplace : Allentown, Pennsylvania, U.S.
Nationality : American
Category : Arts and Entertainment
Last modified : 2010-12-08
Amanda Michelle Seyfried is an American actress, singer-songwriter and former child model. She began her career as a child model when she was 11 and when she was 15 she began her career as an actress; starting off with uncredited roles and going on to have recurring roles on As the World Turns and All My Children, which expanded into her successful television and film career.

Wide-eyed actress Amanda Seyfried is best known to audiences for her hilarious performance as slow-witted but popular Karen Smith in the 2004 film Mean Girls. The former child model had graduated from high school the year before, though throughout her secondary education Seyfried had been acting on the popular soaps As the World Turns and All My Children, and by the time Mean Girls producers cast her for her big break, she was an experienced performer. She followed up the film's success with a role on the popular series Veronica Mars, playing the title character's murdered best friend in a series of "Laura Palmer-esque" flashbacks. She also took a role on the popular and controversial series Big Love before signing on to star in the big-screen adaptation of the popular Broadway play Mamma Mia!, a musical about a bride-to-be searching for her real father, set to the tunes of the popular Swedish disco group ABBA.

Filmography

2004 Mean Girls
2005 Nine Lives
2005 American Gun
2006 Alpha Dog
2006 Gypsies, Tramps & Thieves
2008 Solstice
2008 Mamma Mia!
2008 Official Selection
2009 Boogie Woogie
2009 Jennifer's Body
2010 Dear John
2010 Chloe
2010 Letters to Juliet
2010 A Bag of Hammers
2011 Red Riding Hood
2012 Now

Television

2000–2001 As the World Turns
2002–2003 All My Children
2004 Law & Order: Special Victims Unit
2004–2006 Veronica Mars
2005 House M.D.
2006 Justice
2006 Wildfire
2006 CSI: Crime Scene Investigation
2006–present Big Love
2008 American Dad!

View the full website biography of Amanda Seyfried.