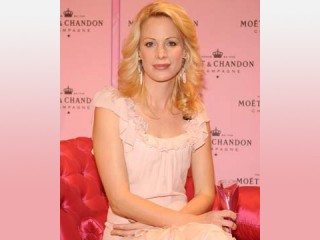 Alison Eastwood
Date of birth : 1972-05-22
Date of death : -
Birthplace : Carmel, California, U.S.
Nationality : American
Category : Arts and Entertainment
Last modified : 2011-02-12

Alison Eastwood is an American film director, Hollywood actress, fashion model, and fashion designer. She made her directorial debut with Rails & Ties (2007), starring Kevin Bacon and Marcia Gay Harden.

The daughter of Clint Eastwood, creamy-complected, green-eyed blonde Alison Eastwood debuted opposite her actor-director dad in Tightrope (1984) playing his daughter. But when it came to her first significant adult role in her father's "Midnight in the Garden of Good and Evil" (1997), she had to audition several times (and wait) like anybody else. Eastwood then landed starring roles in a pair of independent films, Rick Rosenthal's "Isn't It Romantic?" and Glenn Freyer's "Suicide: The Comedy", which both began lensing in 1997. She was featured in the murder mystery "Black & White" (1998) and appeared "Breakfast of Champions" (1999), which starred Bruce Willis and Albert Finney. In 2003, Eastwood was cast in the male dominated feature "Poolhall Junkies," in which she portrayed a law student and the love interest to Mars Callahan's character.

Head of her own production company, Purple Rose, Eastwood is developing a movie version of Moliere's "Misanthrope" and owns the rights for her pet project, the Jean Harlow biography "Bombshell". Bearing a resemblance to the tragic star she plans to portray, the actress has stated that she feels a special kinship with the intelligent Harlow whom the Hollywood machine typecast as a bubbleheaded blonde vixen.

Eastwood was an associate producer for Don't Tell in 2005, and directed her first movie, Rails & Ties, in 2007.
She has her own clothing line, called the Eastwood Ranch.


View the full website biography of Alison Eastwood.