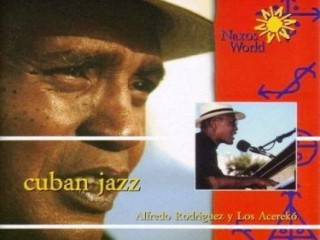 Alfredo Rodriguez
Date of birth : 1936-10-25
Date of death : 2005-10-03
Birthplace : Havana, Cuba
Nationality : Cuban
Category : Famous Figures
Last modified : 2011-07-05
Alfredo Rodríguez was a Cuban Jazz pianist. A relatively early member of a movement of Cuban jazz players into New York, Alfredo Rodriguez was born near Havana, where he mainly trained in classical music and French.

In 1960, he moved to Manhattan, where he spent some time studying jazz under Albert Dailey and Bill Evans, and then moved into roughly a decade of playing with various Caribbean acts in the big city. After a brief stint in Miami in the early '70s, he began working as a session player and club performer in New York with notable success, recorded best on the 1976 album Ready for Freddie with Patato Valdes. Rodriguez moved to Paris in 1985, working as a bandleader in a market less saturated with Cuban jazz and gaining his due respect as a pianist. From that point, his excursions into major-release recordings have met with relative success, from the acclaimed Cuba Linda sessions to early work with ¡Cubanismo! to the meeting of exiled Cuban masters Los Originales. Most recently, he's begun work within Europe with a group of friends from various Cuban groups calling themselves los Acerekó, and dazzling European audiences with heavy doses of Cuban jazz.

In 2003 Cuban Jazz was released on Naxos World, marking the first recording with los Acerekó.

Alfredo died in Paris, on October 3, 2005. He was 69.
View the full website biography of Alfredo Rodriguez.