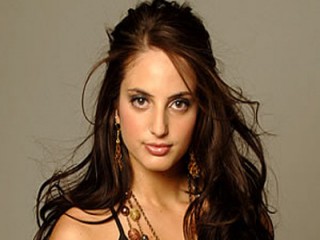 Alexa Ray Joel
Date of birth : 1985-12-29
Date of death : -
Birthplace : Manhattan, New York, U.S.
Nationality : American
Category : Arts and Entertainment
Last modified : 2011-06-18
Alexa Ray Joel is an American singer, songwriter and pianist.

Joel is known for creating music in a variety of genres. Joel released an EP Sketches (2006) and several singles on an independent record label, a single from an announced album All I Can Do having also been released. Joel has performed at numerous charity events, and in 2010 was chosen to be the spokesmodel for Prell shampoo.

She had an early interest in music and by the age of 17, she was already performing in public. She had even attended the Berklee College of Music's five week Music-Fest. In 2005 she attended and graduated from NYY's Theatre Program and continues to hone her skills. In August 2006, Alexa put out her first album, a six-song EP entitled "Sketches" which had exclusive distribution through Target, which was well received.

The next few years had its ups and downs for Alexa. In 2009 she tried to overdose on Traumeel, and although she called 911, the doctor late said that there was no chance she would have overdosed on the 8 pills she took.

She followed in her mother's footsteps in February 2010, when she signed as the spokesmodel of Prell. Her mother was their spokesmodel in 1986.

In July 2010, she made an appearance on the "Howard Stern Show" and answered all types of questions from Howard, including those about her suicide attempt, her famous mother and father and their public divorce.

She will be releasing a full studio album in September 2010. She has already released one song off the album, "Notice Me" (see below to listen to the song).

View the full website biography of Alexa Ray Joel.