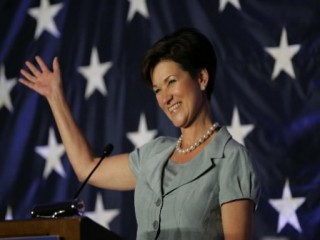 Alex Sink
Date of birth : 1948-06-05
Date of death : -
Birthplace : Mount Airy, North Carolina
Nationality : American
Category : Politics
Last modified : 2010-11-03
Adelaide "Alex" Sink is a Democratic Party politician. Sink is the Chief Financial Officer for the state of Florida and treasurer on the board of trustees of the Florida State Board of Administration.

Sink is a former president of Florida Operations at Bank of America. She was appointed by former Governor Lawton Chiles to the Commission on Government Accountability to the People, and also served on Chiles' Commission on Education. She was vice-chair of Florida TaxWatch. Sink has also served with the Florida Chapter of the Nature Conservancy, the Beth El Farm Workers Ministry, and as Chairman of the Board of the United Way of Hillsborough County.

Florida Chief Financial Officer

Sink was the Democratic candidate for Florida's office of Chief Financial Officer in 2006. She defeated Republican Tom Lee 53.5 percent to 46.5 percent. She also was the first Democrat elected to the state Cabinet since 1998.

2010 gubernatorial candidate

Heading into the 2010 cycle, Sink was mentioned as a possible candidate for the U.S. Senate or for Governor of Florida. In 2008, Sink stated that she would "assess the landscape after the first of the year, and make a decision then." In January 2009, Sink announced she would not run for either seat, preferring to stand for reelection as CFO. The announcement that Gov. Charlie Crist would forgo re-election to run for the Senate seat being vacated by Mel Martinez altered her position, and on May 13, 2009, Sink announced her intention to run for Governor.

On August 24, 2010, Sink won the Democratic primary for governor. She faces health care executive Rick Scott in the general election, as well as an independent (NPA) candidate, urban designer and policy analyst, Michael E. Arth. A former independent candidate, Bud Chiles, endorsed Sink in September.

On October 25, 2010, during a televised debate, Sink read a text message sent to her make up artist's cellular phone from a campaign official instructing Sink as to debate strategy, contrary to the rules of the debate. Sink fired the adviser who sent the text message.


View the full website biography of Alex Sink.