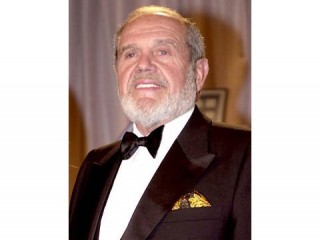 Alan King (comedian)
Date of birth : 1927-12-26
Date of death : 2004-05-09
Birthplace : New York City, New York, U.S.
Nationality : American
Category : Arts and Entertainment
Last modified : 2011-10-03
Alan King was an American actor and comedian known for his biting wit and often angry humorous rants. King became well known as a Jewish comedian and satirist. He was also a serious actor who appeared in a number of movies and television shows.

Comedian Jerry Stiller told CNN.com that King was "in touch with what was happening with the world, which is what made him so funny. He always talked about the annoyances of life." Stiller described him as a "Jewish Will Rogers." Among his gags was calling the Long Island Expressway "the world's largest parking lot." During the turbulent 1960s, when African-American groups were staging sit-ins for equal rights, he asked a black audience, "Why is everybody carrying on about Woolworth's? Have you ever eaten at the counter at Woolworth's? If you wanted to sit in the Colony Club I could understand." He told another audience that after he sought compensation for a robbery at his house, his insurance company explained that his policy "should have had fire or theft, not fire and theft."

King was born in the borough of Brooklyn in New York City to Russian immigrants Minnie and Bernard Kniberg. His father made leather handbags. By the age of eight, King was earning small change by doing impersonations on street corners. In high school he performed in school plays. When he was 14, he was a runner-up in an amateur talent radio contest whose host invited him on a nationwide tour. This led to a standup summer job at the Catskills'-"Borscht Belt"-resort Hotel Gradus. He was fired from his job for telling his audience, "When you work for Gradus, you work for gratis." But there were other resorts willing to hire him. Eventually he moved to Canada, where he worked in burlesque shows and even took up boxing. Though largely successful at both, he soon returned to New York as "Alan King," having adopted the surname of a victorious boxing opponent for his stage act. While working as a doorman at Leon and Eddie's, a 52nd street nightclub, he met the legendary Milton Berle. The older comedian quickly recognized King's promise, taking him under his wing. But rather than imitating Berle's famously goofy shtick, King began cultivating a distinctive style-that of a man angry with society, particularly with suburbia. King also admired comedian Danny Thomas and from him he learned a crucial skill-to "talk" to his audiences. "He was as much a commentator as he was a comedian," Stiller told Entertainment Weekly.
King became an immensely popular nightclub comic, opened around the country for singers such as Nat "King" Cole and Lena Horne, and appeared in several New York shows, including the long-running The Impossible Years. One of his final roles was as film producer Samuel Goldwyn in the Off Broadway production of Mr. Goldwyn in 2002. He also appeared in 29 films, including 1955's Hit the Deck, a musical starring Tony Martin; 1971's The Anderson Tapes, starring Sean Connery; 1980's Just Tell Me What You Want, in which he played the leading role; 1988's Memories of Me, co-starring Billy Crystal; and 1989's Enemies, a Love Story, directed by Paul Mazursky. In the movies he usually played serious character roles.

After a gambling addiction affected his finances in the 1960s, he branched out into producing. In New York, he produced a number of shows, including The Lion in Winter on Broadway and Dinner at Eight. In the early 1990s he hosted a popular comedian-interview program on cable television, sponsored a pro tennis tournament in Las Vegas that bore his name, and raised funds for a number of charities in the United States and Israel. He co-wrote a number of books, including Anyone Who Owns His Own Home Deserves It; The Alan King Great Jewish Joke Book; Is Salami and Eggs Better Than Sex?; Help, I'm a Prisoner in a Chinese Bakery; Matzo Balls for Breakfast and Other Memories of Growing Up Jewish (published posthumously), and his autobiography, Name Dropping: The Life and Lies of Alan King.

An avid cigar smoker, King struggled with cancer in later years, and had his jaw replaced in 1992. He died of lung cancer on May 9, 2004, in Manhattan; he was 76. He is survived by his wife of 57 years, Jeanette, two sons, and a daughter.

View the full website biography of Alan King (comedian).