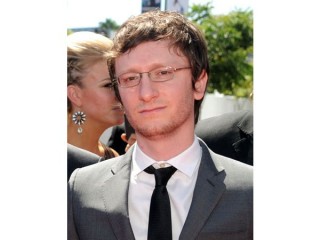 Akiva Schaffer
Date of birth : 1977-12-01
Date of death : -
Birthplace : Berkeley, California, United States
Nationality : American
Category : Arts and Entertainment
Last modified : 2011-09-19
Akiva Schaffer is an American writer for Saturday Night Live, a film director, songwriter, and a member of The Lonely Island, a sketch-comedy troupe that first found success on the Internet, which includes SNL cast member Andy Samberg and SNL writer Jorma Taccone. He majored in film at University of California, Santa Cruz.

Akiva directs, co-writes, and edits the majority of the SNL Digital Shorts. He was the director of '"Lazy Sunday", "I Just Had Sex", "Natalie's Rap", "Dick in a Box", "Peyton Manning for the United Way", "Iran So Far", "Jizz in My Pants", "Boombox", and sang with Samberg and T-Pain in "I'm on a Boat". He also sang in "The Creep" with Samberg and Taccone.

In 2007, Schaffer won an Emmy for his participation in the production of "Dick in a Box". He was nominated for an Emmy for the song, "Motherlover." He was featured in People Magazine's Sexiest Bachelor with Andy Samberg, as Sexiest Best Friends. He has also won two Writers Guild of America Award and a Peabody Award for his work on Saturday Night Live. The Lonely Island was nominated in 2009 for a People's Choice Award and a Grammy Award.


View the full website biography of Akiva Schaffer.