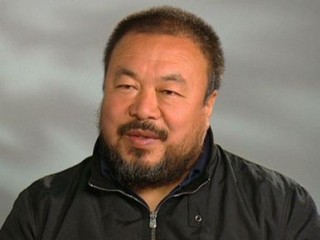 Ai Weiwei (en)
Date of birth : 1957-05-18
Date of death : -
Birthplace : Beijing, China
Nationality : Chinese
Category : Arhitecture and Engineering
Last modified : 2011-11-02
Ai Weiwei a Beijing native become a leading Chinese artist, curator, architectural designer, cultural and social commentator and activist. He is well known for the design of the Beijing National Stadium, more commonly known as the "Bird's Nest", the main stadium of the 2008 Olympic Games in Beijing.

When Ai Weiwei was 19, the family were allowed to move back to Beijing.

In 1978, Ai Weiwei became a member of Xing Xing (The Stars), one of the first avant-garde art groups in China.

In 1981, he moved to the USA where he supported himself by amongst other things successful card playing sessions!

During his time in New York, Ai Weiwei moved from being a painter to transforming everyday objects into conceptual works.In 1993, Ai Weiwei returned to China and co-founded the Chinese Art Archive & Warehouse (CAAW), a non-profit loft-gallery in Beijing.

His controversial work Colored Vases transformed 50 neolithic vases by covering them in industrial paint.

He has also taken numerous photographs including a famous one of his wife-to-be, Lu Qing, lifting her skirt in Tiananmen Square.

Ai Weiwei, who once said "All people have a responsibility to speak their opinion on things", has often been at odds with the Chinese authorities.

Beginning with the 2008 Sichuan earthquake, Ai has emerged as one of China's most influential bloggers and social activists; he is known for his tongue-in-cheek and sometimes vulgar social commentary, and has had frequent run-ins with Chinese authorities. He was particularly focused at exposing an alleged corruption scandal in the construction of Sichuan schools that collapsed during the earthquake. He has than wrote a series of blog posts, "at first grief-stricken and then increasingly angry as it became apparent that school buildings throughout the region had been disproportionately affected by the earthquake."

In 2011 Ai Weiwei was held in detention in China, having disappeared on 3 April, as he was about to board a plane in Beijing.

The Solomon R. Guggenheim Foundation set up a petition to call for the release of Ai Weiwei.

In October 2011, Ai Weiwei was named the most powerful person in the art world by ArtReview magazine in their Power 100 list.

View the full website biography of Ai Weiwei (en).