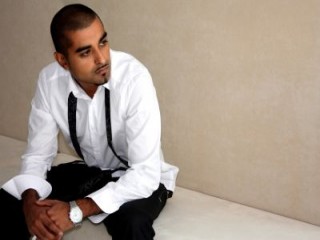 AG Dolla
Date of birth : 1980-08-13
Date of death : -
Birthplace : Kenya, Africa
Nationality : Kenyan
Category : Arts and Entertainment
Last modified : 2010-10-28
Amit Shah, known by his stage name AG Dolla, is an North London rapper and MC. His debut single was Day Dreamer which was released in June 2005. This was then followed by My Life In Rhymes which was released in June 2007. AG Dolla's most recent album release called Mr Shah, which was released in June 2009.

AG Dolla is a talented smooth-talking rapper with a unique sound that combines beautifully with his conscious poetry. His ability to write, produce, and perform has brought a big impact on his life by addressing issues in politics and reality.

AG Dolla got noticed after performing at the Zee Carnival. Then BBC's Bobby Friction and Nihal personally recommended him to Radio 1's Big Weekend playing alongside with artists such as Usher, Nelly and Madonna. He also went to the Caribbean performing with Beenie Man.

After the success of his award-winning mixtape "My Life in Rhymes," AG Dolla once again teamed up with big names such as Sef, D-Boy, Kami-K, Emanuel, Jag & Soundproof Entertainment for his new EP called "Mr. Shah."

His hard work paid off after accepting the Channel U Best Video Award for the song 'Daydreamer' and Best Solo Male on the SONY Gold Award winning Friction Show. AG Dolla has a big loyal fan following in his website, his MySpace page, and on YouTube. His fans have also helped him win the Best Mixtape of 2007 from DesiHits.com in front of a worldwide audience.

AG Dolla became a role model when he met the Grenadian Prime Minister Keith Mitchell to help in a drive to reduce violence in the Caribbean Islands. He also donated a percentage of revenue from his live performances to Kenyan street children. He continues to raise awareness for those who are suffering by injecting funds from his CD sales into community projects both in the UK and Kenya.
View the full website biography of AG Dolla.