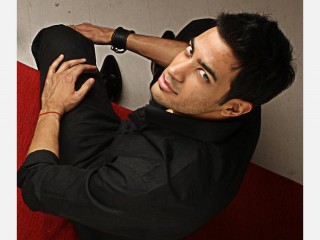 Abbas Hasan
Date of birth : -
Date of death : -
Birthplace : Canada
Nationality : Canadian
Category : Arts and Entertainment
Last modified : 2010-10-28
Abbas Hasan is a rising Canadian-born French-Asian pop artist making waves in the Asian music scene.

Born in Canada and raised in France, Abbas is fluent in French, English, Urdu and Hindi. Not only can he speak the languages, he writes lyrics and sings in each language as well! Talk about multi-talented.

The singer/songwriter got his start in the music business when he first moved to London. Abbas tells DH! "I moved to London and I was busy here gigging, recording my music and writing songs. During this process I was doing some modeling as well. It turned out the (Rishi Rich camp) heard about me and they watched me perform a few times; they liked my sound and I was in talks with lots of different people. One thing led to another and now we are working together."

It seems like Abbas's fans love the artist as much as his camp does. The singer's debut single "Sona" is getting rave reviews from fans all over the world! Abbas explains that the song is about the "darker side of obsession. It's all about how obsession consumes you and you try to convert them to being obsessed with you." The song caught the eye of fellow members of the Rishi Rich camp as Mumzy Stranger is featured on the remix.

Abbas says that he thinks "the Desi scene is really dynamic and it is really changing. I wanted to be one of the catalysts to do that. Because of the different things I have been exposed to and the different things I've grown up with, I really wanted to come in and bring a different edge. I can help expose people to different things whether it be singing in a different language or bringing new rhythms and sounds to the scene."



View the full website biography of Abbas Hasan.