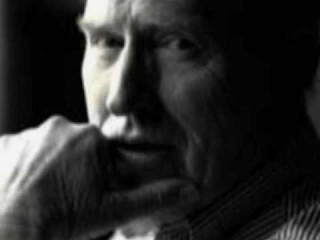 A. R. Ammons
Date of birth : 1926-02-18
Date of death : 2001-02-25
Birthplace : Whiteville, North Carolina, U.S.
Nationality : American
Category : Famous Figures
Last modified : 2011-05-13
Archie Randolph Ammons was an American poet.

Ammons was born near Whiteville, N.C., in 1926 and graduated from Wake Forest University in North Carolina, where he received a bachelor's degree in biology. He began writing poetry while serving onboard a U.S. Naval destroyer during World War II. Before coming to Cornell in 1964, he attended graduate school at the University of California-Berkeley, worked as an elementary school principal in Cape Hatteras, N.C., as a real estate salesman, an editor and as a sales executive at his father-in-law's New Jersey glass company. His first book of poetry was published in 1955.

The citation for Ammons' 1973 National Book Award reads in part: "In the enormous range of his work, from the briefest confrontations with the visual to long powerful visionary poems, he has extended into our present and our future the great American tradition of which Emerson and Whitman were founders."

Ammons often writes in two- or three-line stanzas. Poet David Lehman notes a resemblance between Ammons's terza libre (unrhymed three-line stanzas) and the terza rima of Shelley's "Ode to the West Wind." Lines are strongly enjambed. Some of Ammons's poems are very short, one or two lines only, while others (for example, the book-length poems Sphere and Tape for the Turn of the Year) are hundreds of lines long, and sometimes composed on adding machine tape or other continuous strips of paper. His National Book Award-winning volume Garbage is a long poem consisting of "a single extended sentence, divided into eighteen sections, arranged in couplets".

Author of books:

Ommateum: With Doxology (1955, poetry)
Expressions of Sea Level (1963, poetry)
Corson's Inlet (1965, poetry)
Tape for the Turn of the Year (1965, poetry)
Uplands (1970, poetry)
Collected Poems 1951-1971 (1972, poetry)
Sphere (1974, poetry)
Selected Longer Poems (1980, poetry)
A Coast of Trees (1981, poetry)
Selected Poems (1987, poetry)
Sumerian Vistas (1988, poetry)
Garbage (1993, poetry)
Glare (1997, poetry)
Bosh and Flapdoodle: Poems. New York: Norton, (2005)
Selected Poems. David Lehman, ed. New York: Library of America, (2006)

Ammons is survived by his wife, Phyllis Ammons, of Ithaca, his sister, Vida Cox, of North Carolina, son John Ammons and daughter-in-law Wendy Moscow, and two grandchildren, Matthew and Jasmine, all of California. Plans for services are incomplete at this time.

View the full website biography of A. R. Ammons.