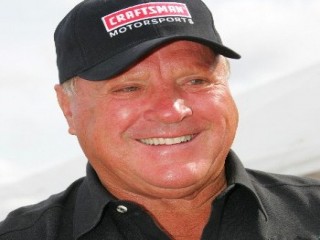 A.J. Foyt
Date of birth : 1935-01-16
Date of death : -
Birthplace : Houston, Texas, U.S.
Nationality : American
Category : Sports
Last modified : 2011-06-16
Anthony Joseph Foyt aka A.J. Foyt is a retired American automobile racing driver. He raced in numerous genres of motorsports. His open wheel racing includes USAC Champ cars and midget cars. He raced stock cars in NASCAR and USAC. He won several major sports car racing events. He holds the all-time USAC career wins record with 159 victories and the all-time American championship racing career wins record with 67.

One of the greatest racing drivers of the 20th century, Texan A.J. Foyt won 12 national titles and 172 major races, including a record 67 Indy car wins. He is the only driver to have won what some have called the "Triple Crown" of professional racing: the Indianapolis 500 (1961,'64,'67 and '77), the Daytona 500 (1972) and the 24 Hour Le Mans (1967). Foyt retired in 1993, but continues to work as a team owner. He has received about every honor and award in professional racing, including being named "Best Driver of the Century" (with Mario Andretti) by the Associated Press.

NASCAR driver Larry Foyt is his son; Indy car racer A.J. Foyt IV is Foyt's grandson.

View the full website biography of A.J. Foyt.